Microsoft has launched a new ergonomic keyboard and mouse set as part of its modern Sculpt range. These new input peripherals are "the next evolution of ergonomic products from Microsoft" and are designed to "promote healthy computing principles". The new keyboard is the latest evolution of the Microsoft Natural Keyboard, first launched nearly 20 years ago.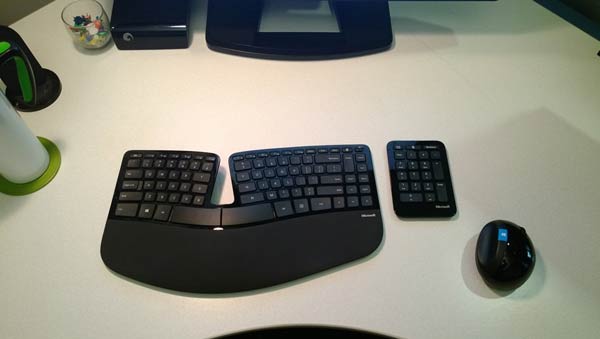 Just under a year ago Microsoft unveiled the Sculpt Comfort Keyboard to be launched to coincide with the launch of Windows 8. The new Sculpt Ergonomic Desktop has taken some of that Sculpt styling and melded it with the Natural ergonomic split design and a Manta Ray. According to the Windows Experience Blog, 'Manta Ray' was the codename of this new keyboard while in development - and you can see why.

Discomfort problems solved
Microsoft has been conducting some 'Healthy Computing' research and its studies found that "of the people we surveyed from around the world, 85% of them said they experience discomfort on a daily basis as a result of their workspace setup". So Microsoft has decided to "create something beautiful without sacrificing the ergonomic benefits provided by the industry-renowned Natural Ergonomic Keyboard and Mouse". Like the old Natural keyboard, the design lets users position their wrists and forearms in a natural, relaxed way for their hands to reach the keys in comfort. The ergonomic design is brought up to date using the Microsoft Sculpt look.
You will see that Microsoft has decided to separate the numeric pad, this apparently will help "reduce the potential for shoulder rotation injuries" and you can just shove it in a drawer if you don't need to use it. The keyboard has all the modern shortcut keys you might expect such as those for media playback and also has extra Windows 8 keys for charms, multitasking and snap views.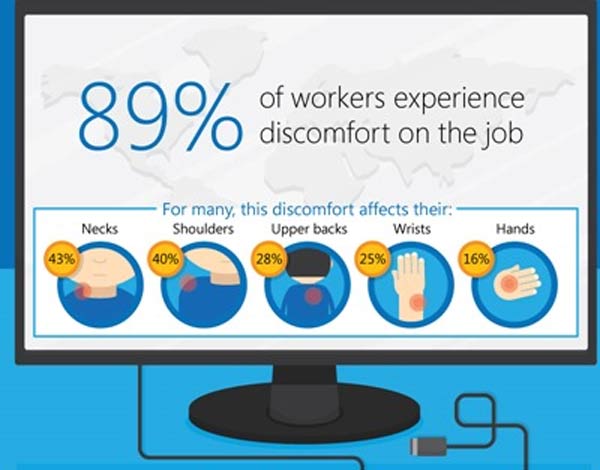 The accompanying new Sculpt Mouse is designed to be a bit taller than most other desktop rodents. Microsoft says this design will "reduce the contact between desktop surface and the underside of your hand, which helps minimize carpal tunnel pressure." Additionally the mouse is equipped with a Windows button, a back button and four-way scroll wheel.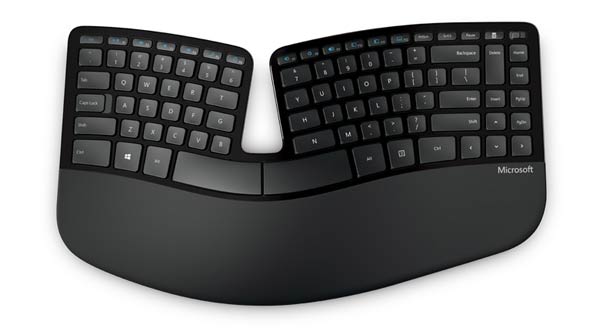 The complete Sculpt Ergonomic Desktop set will be sold for $129.95. The Ergonomic Mouse will be available separately for a suggested retail price of $59.95. Venture Beat reports that the keyboard will also be available on its own, in September, for $81. These peripherals are not yet listed on Microsoft's UK site.