Intel X79-powered mainboards posing for the camera, seems to be all the rage at the moment. Only earlier this week, we reported on EVGA's E779 X79 Classified, and now some images of an MSI SKU have been unearthed.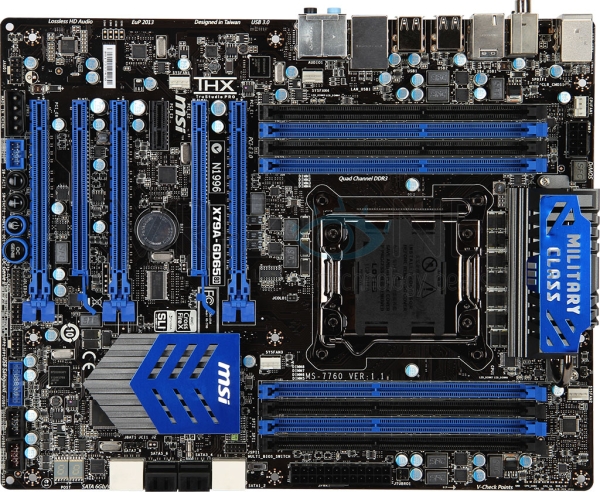 MSI's X79A-GD65 8D is apparently pretty high up in the company's X79 hierarchy - but not the cream-of-the-crop - and is jam-packed with 8 DIMM slots. It's claimed that CPU power delivery comes courtesy of a 5+2 phase VRM, with a 4-phase VRM for the memory.
With its black, blue and silver colour scheme, there are a bunch of expected connectivity options - including SATA 6Gbps and USB 3.0 - but seemingly no eSATA. As you'd expect from a high-end solution, there is support for multi-GPU configurations, as well as onboard overclocking features - including power on/off and OC Genie buttons.
Intel's X79 chipset and Sandy Bridge-E CPUs, are rumoured to be pencilled-in for launch next month.
Image Source: VR-Zone