Sources close to major Ultrabook manufacturers say that Microsoft is getting actively involved in the outer case designs and the look and feel of new Ultrabooks. With Windows 8 sporting the Metro touch interface released later this year, Microsoft want to make sure the end user, prodding the screen, doesn't suffer from limp feeling hardware. The new Ultrabooks certainly aren't cheap and must have a quality feel to compete with the MacBook Air.
Microsoft has a good track record with input devices and they are one of the few hardware items for sale emblazoned with the Microsoft logo. Microsoft keyboards and mice are great sellers at reasonable price points. Similarly the Xbox 360 control pad is also well regarded by gamers across platforms. Microsoft will put their user input device skills to work with the Ultrabook designers to make the Metro UI touch functions as good as they possibly can.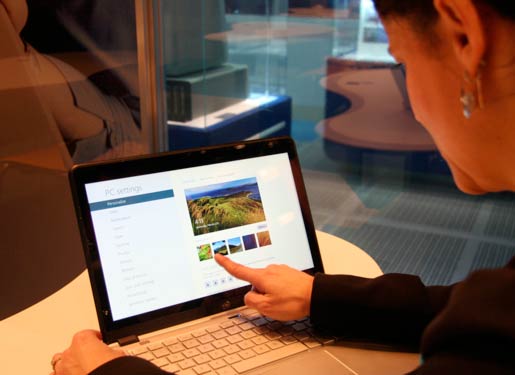 The DigiTimes article states: "To support touch-enabled technologies available in Windows 8, notebook vendors will roll out Ultrabook models with covers available in sliding- and folding-form factors in addition to the traditional clamshell form factor." Expectations are, that by year end, 30 per cent of Ultrabook sales will be of the touch enabled variety.
With sources saying the Microsoft spec has now been raised for touch enabled parts and chassis designs I hope no one will suffer from wobbly Ultrabooks running Windows 8. The presumably out-of-date (16 December 2011) documentation for Windows 8 PC and device specification is here.
I have personally checked out a large selection of currently available Ultrabooks alongside the Apple MacBook Air and was disappointed in some of the flexing and screen hinge wobble of some brands. If I hadn't gone around a store and checked them all out, one after another, I wouldn't have believed it. I recommend seeing the physical product and doing a hands-on test before you buy yourself an Ultrabook.