Late last week, HEXUS exclusively revealed that Armari - a system integrator that focuses on high-end enthusiast and the server/HPC spaces - had been working on a top-secret, supercomputer-in-a-box project for two years. We recommend you have a read of our first-look article to familiarise yourselves with the XCP concept, background and all, found here

The Armari XCP (eXtreme Concept Prototype) will be first released with total immersion (liquid fluorocarbon) cooling surrounding a heavily-overclocked Intel Skulltrail platform.

Now, we've been able to coax a few more details regarding the on-going project that will see even more esoteric cooling, such as LN2, being implemented on upcoming XCP models.

Here's a picture of the XCP in standard form, taken from our initial look.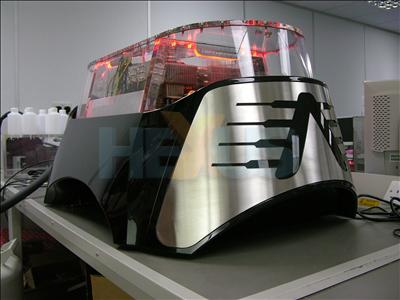 The total immersion model needs perform well, of course, but also has to be easy to service, should the need arise. For example, you might want to upgrade the CPUs or change the graphics cards at some point in the future.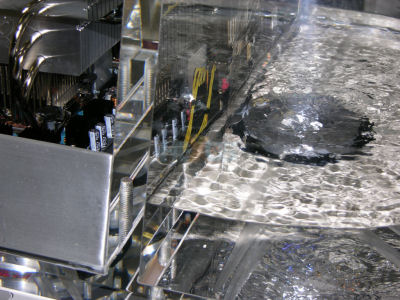 Once put in service mode, the XCP's main tank, holding the special coolant, can be auto-emptied into the side reservoir tanks, shown above, in just two minutes.

The side tanks are larger than the main, eliminating the possibility of the coolant flowing back into the main hold when you're busy changing components.

Once the component-upgrade process is complete, the XCP's side tanks can be emptied back into the main hold by putting the machine in normal mode.



Everything done in five minutes.

More spy shots and details as we get them.