Introduction
Armari has been producing high-performance computer systems for the best part of 15 years, but whilst the industry recovers from a global recession, the Hertfordshire-based manufacturer appears to recognise that it needs to expand on its range of supercomputers and introduce products with a wider appeal.
Kicking off that ambition is a home or office network-attached storage (NAS) solution dubbed the Armari BrontaStor 4TE.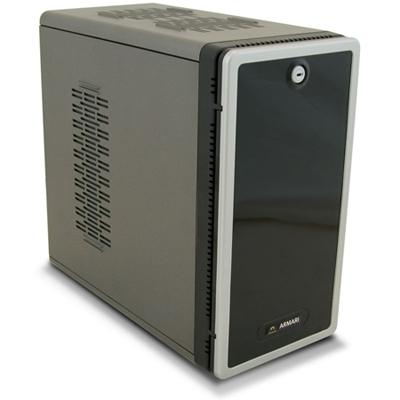 Using its years of server experience, Armari hopes the BrontaStor 4TE will offer "no gimmicks, just solid performance" at prices starting from £799 for a model equipped with 4TB of storage.
Armed with a dual-core Intel Atom processor, the four-bay server combines high-end features such as an Intelligent Platform Management Interface (IPMI) with the enterprise-class functionality of the bundled Open-E operating system. But is it a credible threat to the already-established group of home or small-office NAS manufacturers?