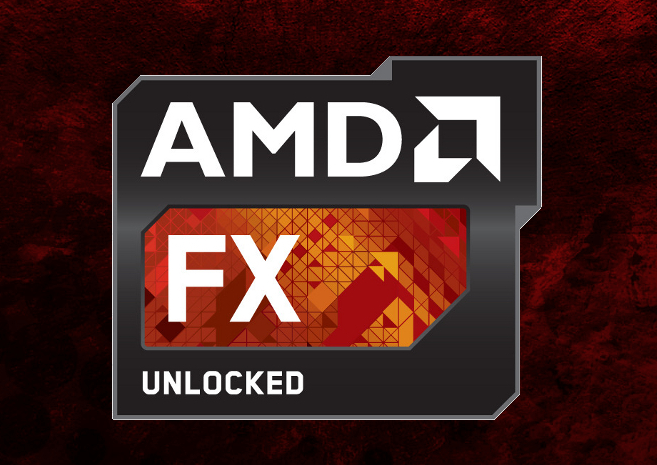 AMD has made solid strides in providing the enthusiast with a wide range of processors for a number of use cases.
For example, a number of accelerated processing units (APUs) offer excellent performance for mainstream PCs. What's more, with baked-in graphics based on established Radeon technology, the all-in-one chips are well suited to millions of potential PC buyers.
However, for those who want extra performance, AMD has a range of CPUs that are known by the now-famous FX branding. These AMD FX chips have their complete focus on impressive multi-threaded ability. Are you the type of power PC user who likes to have many applications open and running simultaneously? Then AMD FX is the CPU for you.
The current range is based on what is known as the Vishera architecture and are available in four-, six-, and eight-core models. All told, there are 12 AMD FX chips, and has the fastest x86 in terms of frequency, with the AMD FX-9590 operating at a lofty 5.0GHz. The table below shows the wide breadth of speeds and cores available to the enthusiast.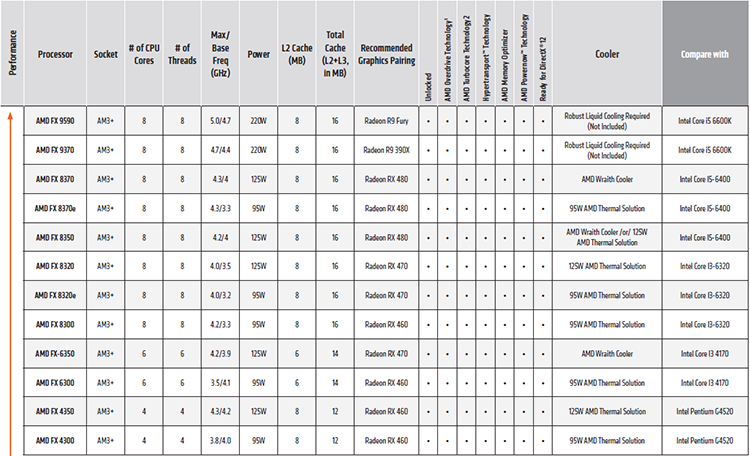 Click to enlarge
And it's the multi-core nature of AMD FX processors that make them a good fit for the true enthusiast. This is especially true for modern gaming where multiple threads are used by games engines to delivery smooth, consistent performance. Having multiple cores, often spare in many cases, means that the FX line is ideally suited for true multitasking. Consider a scenario where you're gaming and also running an anti-virus program in the background: the AMD FX processors have enough on-tap power to be able to provide a seamless experience for both cases.
The multi-core benefits of the AMD FX processors will be further realised, in gaming terms, as the latest graphics API from Microsoft, DX12, becomes more pervasive. Games built on DX12 technology work best when the graphics card(s) have access to a CPU with multiple threads and cores, and this is where the AMD FX naturally does well. A number of recent games show good scaling when at least four cores are present, as is the case with every AMD FX processor.
The all-new AMD Wraith cooler
What's more, the some of the latest AMD FX processors are now bundled with a new, improved cooler known as the AMD Wraith. Equipped with four copper heatpipes and an LED-lit AMD logo, it is fundamentally quieter and cooler than previous processor-in-box heatsink solutions. The AMD FX-8370, FX-8350 and FX-6350 all currently ship with the AMD Wraith cooling solution in the package.
AMD has always been a friend of the enthusiast. This is why are all multiplier-unlocked, meaning that you can increase the frequency easily and safely for even more performance. Thinking of buying a value-centric processor for true multitasking? The AMD FX series is an ideal fit for a modern PC.
Want to know more about how the very best AMD FX chips perform? Head on over to the following reviews:
AMD FX 8320e