Apple hasn't confirmed the iPad mini, or anything to do with the new handy sized tablet. However we have had a couple of news reports come in; firstly confirming the start of mass production of the new 7.85-inch screened iPad mini and secondly a report showing case accessories being produced with picture and video evidence.
Mass production of the iPad mini
The Wall Street Journal has been speaking to sources in Taiwan who confirm mass production of the iPad mini has started. Last month factories in Taiwan and South Korea began producing the required screens for the new tablet. Now executives from component makers in Taiwan have let slip that the iPad mini tablets are now on production lines. Apple declined to comment on the news.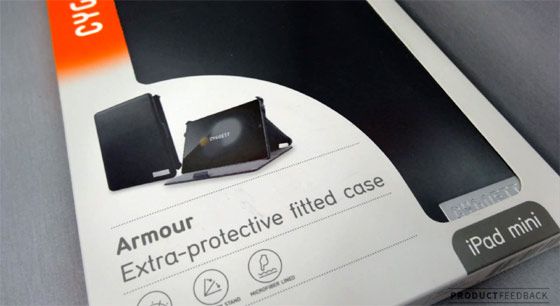 Cygnett cases
An Australian blog, going by the name of ProductFeedback, has revealed some cases specially made, and accordingly packaged, for the Apple iPad mini. The video shows off two Cygnett branded cases which were apparently bought from an Australian retailer. While the iPad mini covers look authentic and packaged to a high standard it has been known in the past that cases and accessories are made from leaked specs to gaining market advantage in a bit of a development gamble. Cygnett is a pretty big worldwide brand, with products in over 45,000 worldwide retail outlets, so probably wouldn't make cases like this on the off-chance.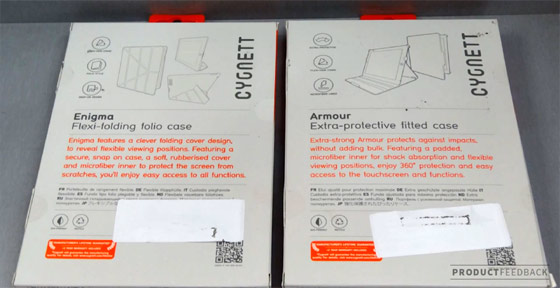 According to the ProductFeedback blogger the cases measure 20cm long, 13cm wide and 1cm deep. There are two case types and colours shown; the blue "Enigma" flexi-folding folio case and the black "Armour" extra-protective fitted case. Have a look at the video to see and hear more.
HEXUS ran an article a month ago compiling a lot of information from "out there", about what may be inside the new iPad mini. The Telegraph believes the Apple iPad mini will be revealed on the 17th October and on sale shortly after, possible the 2nd November. The 7-inch tablet form factor has been very popular with Android consumers and is seen as a great compromise between screen size and portability. 7-inchers can be produced at a keener price than a 10-inch device.