The HTC One is one of the most desirable Android smartphones around now; it also won the Best New Mobile Handset prize at MWC 2013. The struggling Taiwanese firm seems to have scored a hit with an appealing choice of components and construction choices at a price to rival other flagship devices. The new aluminium bodied phone has been so popular HTC hasn't been able to make them fast enough. Recently however production problems appear to have been solved and production volumes will be doubling shortly.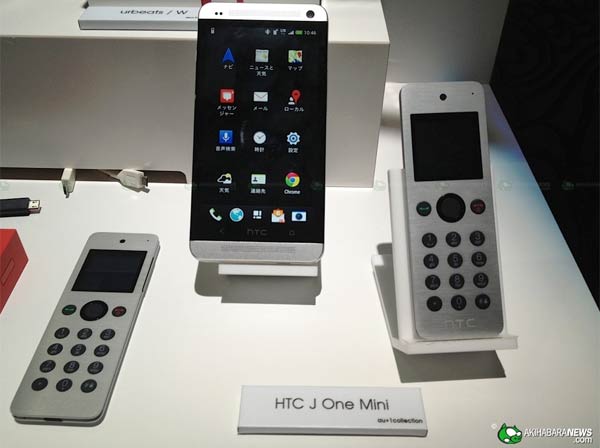 The HTC J One pictured with a couple of minis
Up to 64GB memory card support
Now a new variant of the HTC One has been announced for Japan called the HTC J One. This smartphone, to be launched in Japan in June by network provider KDDI Corp, has a hardware tweak that would appeal to many over here; microSDXC card expansion capability up to 64GB. Picking through the spec sheet, the HTC J One is otherwise the same as the variant we get in the west; with the same aluminium machined chassis, Ultrapixel camera, Blink Feed and BoomSound and the Zoe camera effects suite.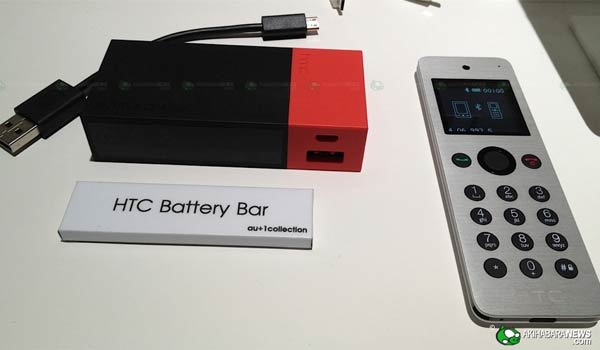 The Battery Bar doesn't follow the same design language
Japanese Accessories
Akihabara News also shows off a few pictures of neat accessories designed to accompany your HTC J One. As well as the "HTC One Hard Shell - Double Dip Flip" I've seen before there was an additional "HTC J One Hard Shell with Kickstand", "HTC Battery Bar" (6,000mAh) and "HTC J One mini" accessories shown off by KDDI at the Shibuya Excel Tokyu Hotel in Tokyo.
The HTC Battery Bar is what you would expect, a compact portable charger. HTC says it will recharge your HTC One at least twice and automatically switches on and off as your connect and disconnect your phone. The styling doesn't really make it look like a companion for the HTC One though.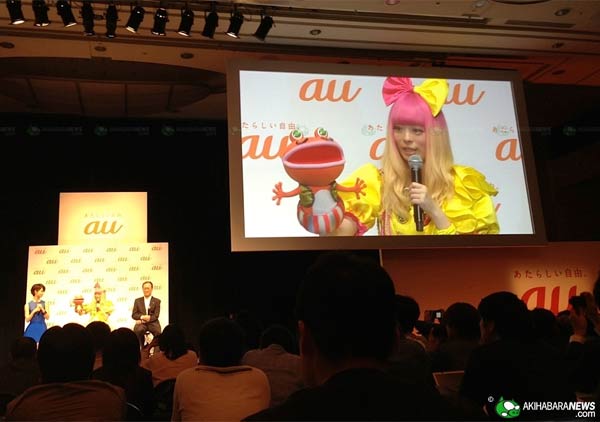 It was a typical Japanese product launch
The HTC J One mini is a cordless handset companion for the flagship smartphone. It is paired with your smartphone via NFC or Bluetooth and allows you to do basic telecoms tasks without unsheathing your HTC J One. A very similar companion for the HTC Butterfly handset was seen previously.