Engage smarter and more agile Chimeran enemies
Ultimately, Capelli is a likeable character that you care about, and as you get closer and closer to the end of the game there's a real feeling of anticipation and excitement as you near the final epic battle. Throughout the campaign, there's always that feeling of impending doom , yet the spirit of the human race to survive against overwhelming odds—reflected through character building and other NPCs you meet—immerses you in the battle and spurs you on to try everything in your power to help you, your family and the remaining survivors come out on top. As the campaign intensifies, it's hard not to get totally absorbed with Resistance 3's storyline and the way the gameplay fluctuates in pace, as it switches from wild and explosive shoot-outs with dozens of enemies on screen to an eerie boat ride down the Mississippi.

Indeed, Insomniac has created some incredible environments in Resistance 3 that show the scale of the Chimeran invasion and the devastation the alien race has caused on Earth. The turbulent skies rage above you and the mood of humanity is reflected through the bleak weather as rain buckets down on the roofs of the abandoned wooden buildings of Mt. Pleasant, or a dense fog floats across the surface of a murky river. Dilapidated towns with towering buildings blown to smithereens provide multi-tiered levels that give levels that give the illusion of open-spaces. Resistance 3 does have a linear design, but you never feel restricted due to the constant switching of locations and levels that always give you the opportunity to be tactical and creative.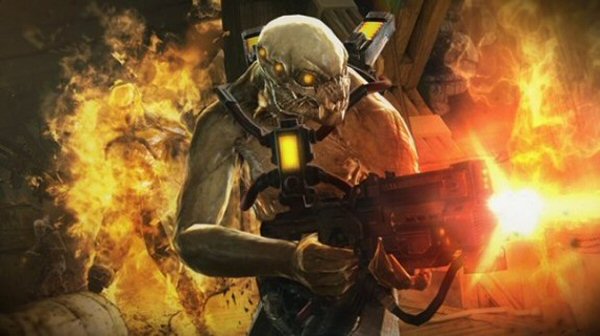 Locations in Resistance 3 have an apocalyptic feel, with stark visuals and areas littered with abandoned buildings, dingy interiors and spectacular landscapes that hint at the plans of the Chimera. Audio plays a significant part too, with rousing orchestral crescendos during intense battles giving way to slower, more subdued music that reflects the bleak surroundings and constant struggle against a race that ultimately outnumbers you significantly. The fact that you always feel like you're fighting against the odds in Resistance 3 heightens your passion to succeed against the Chimeran, something that Insomniac has achieved through this clever blend of story-telling, high-quality production values and intense gameplay.