Today Adobe will remove the Flash Player plugin from the Google Play store. Inevitable security and other updates for the player will only be made available to folk who already have the plugin installed on their mobiles. This applies to all Android devices no matter what OS version you may be stuck on. Here's a quote about the date from the horse's mouth, remember we get up about 8 hours earlier than Americans; "Devices that do not have Flash Player already installed … will no longer be able to install it from the Google Play Store after August 15th".
Adobe conceded that HTML5 is the future of rich media content for mobiles in November last year. In June another nail was hammered into the coffin as no Jelly Bean devices could get a certified Flash plugin install "There will be no certified implementations of Flash Player for Android 4.1." said Adobe, also in the June Flash Player blog entry.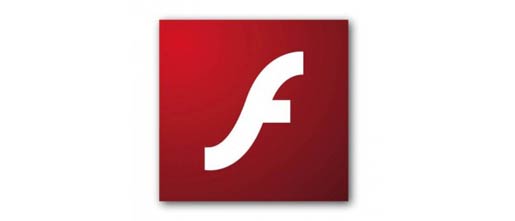 Also another Adobe blog post explains the official reasons why the Flash Player plugin is to be axed; "We made the decision to discontinue support for Android mobile browser because of two reasons: 1) Premium experiences on mobile devices are typically being delivered through apps and 2) Mobile websites mostly rely on HTML5 based video delivery."
From now on Adobe says that it will concentrate efforts with Flash on desktop computers and the Adobe AIR runtime for mobiles. Adobe AIR "allows developers to create and deploy Flash based content as stand-alone desktop and mobile applications across personal computers, operating systems and devices" says Adobe. So SWFs compiled as apps for mobiles via Adobe AIR will still be arriving on Android and other platforms, they aren't reliant upon a Flash plugin being installed on the system.
I had an old Android phone up until recently that never made the grade to install Adobe Flash, users with the latest Android Jelly Bean are in the same situation. The plugin is famous for instability, crashing, vulnerabilities, using a lot of CPU and heavy battery consumption on mobile devices. These are, in part, the reasons Apple never supported the Flash plugin on any of its mobile devices.