Interdigital Inc. stock has surged to an 11 month high (up 28 per cent) after the company agreed to sell nearly 2,000 patents to Intel Corp. The price for the patents was a cool US $375 million. The transaction includes patents that cover technologies relating to 3G, LTE, WCDMA, HSDPA, HSUPA and 802.11 wireless data transmission. These technologies are used extensively by both computers and smart connected devices. Interdigital has an impressive list of customers including Samsung, Blackberry, Apple, HTC and Nokia.
Intel has bought this raft of patents with the intention of getting more involved in the mobile chipset market. Currently billions of handsets are sold worldwide and this "handheld computer" market has attracted the attention of Intel, the dominant chip maker in the desktop and laptop computer markets. Intel's first smartphones are starting to appear now, but they are thin on the ground and don't offer any USPs to potential customers. In the UK the Orange San Diego is the first Intel Atom powered smartphone and it's not caused a tidal wave of sales, or even much of a ripple of interest.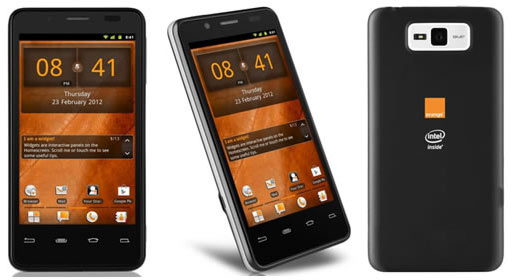 Intel does have much longer term ambitious plans for its mobile chipsets and processors and the acquisition of these Interdigital patents must help achieve those goals. An Intel spokesman said of the deal; "These patents will support Intel's strategic investments in the mobile segment".
Interdigital hired investment bankers including Barclays to look into selling some patents and IPs while they are hot properties in the tech sector. Senior VP for strategy and finance at Interdigital, Scott McQuilkin said "This transaction, which involves a small portion of our overall patent portfolio, marks an important milestone of InterDigital's stated strategy of expanding the monetization of its large and growing intellectual property portfolio. By executing on our business plan, which has been broadened to include patent sales, licensing partnerships and other possibilities, we see tremendous potential to expand revenue and build shareholder value." Indeed, the sale of the patent portfolio represents just eight per cent of the company's patents and the R&D undertaken by the company generates that many patents every 18 months or so.