Benchmarks: CPU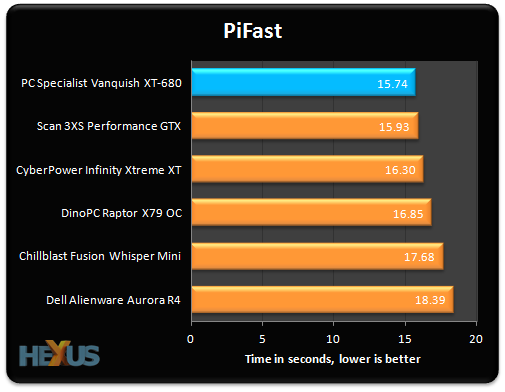 OK, as a recap, we have three systems based on Intel's premier X79 platform, a couple using Z68 chipset boards housing overclocked Core i5-2500K CPUs, and the PC Specialist Vanquish XT-680.
Light-load performance is excellent for Vanquish, with the improvements in the Ivy Bridge chip enough to compensate for the 100MHz frequency disadvantage it has when compared with the Scan PC.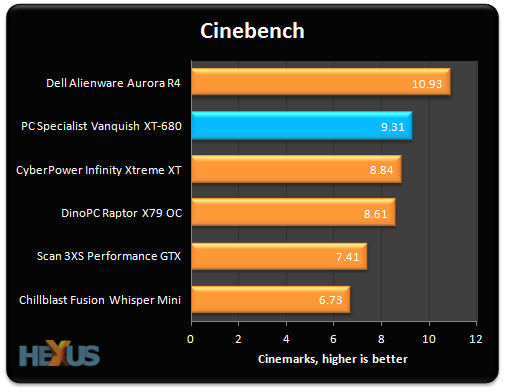 This benchmark is all about pushing the CPU to the limit. A four-core, eight-threaded Core i7-3770K has enough chutzpah to mix it with all but the six-core, 12-thread 3930K chip in the Dell Aurora R4 - a system that costs significantly more.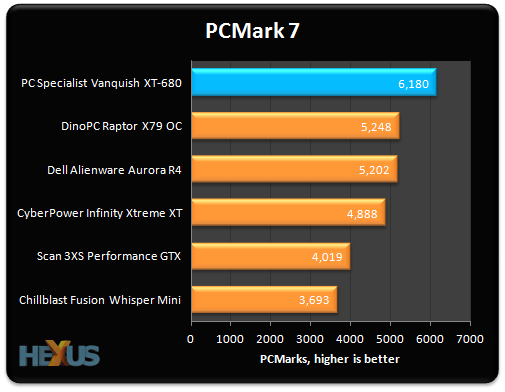 PCMark 7 provides an at-a-glance representation of system performance, taking storage graphics and general productivity into account. Ivy Bridge chips do well here and the Vanquish XT-680 stomps on the competition.