Up front

The X Craft 360 case looks nice enough, with aluminium wrapped around a plastic core and a high-gloss black paint job.

Dimensions are 40(h) x 132(w) x 212(d) mm and weight 867g when empty.

The sides have black mesh to aid heat dissipation and there are four small rubber feet on the underside to stop the enclosure scratching the desk or slipping around.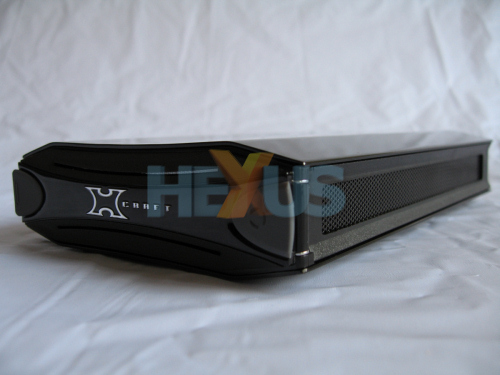 On the front are an X Craft logo and a small grey insert at either end. The one on the right is a combined power and activity indicator. This uses a clear plastic rod to transmit light from the PCB at the back of the device. It's a nice blue colour during standby but a lurid pink when active.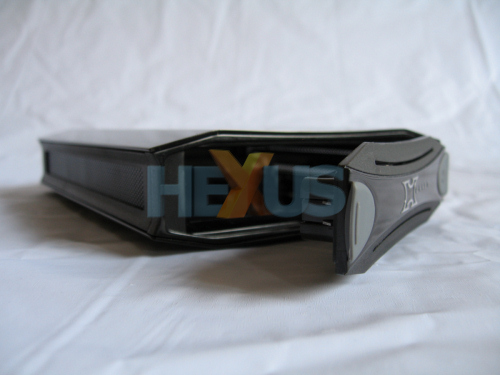 The left insert acts as a door catch. Sliding it towards the X Craft logo allows the door to be swung open to fit or remove a drive within.

Fitting the drive is easy. Open the door and slide in the drive - connector-end first. The connectors inside the X Craft 360 are together as a single unit so there is less risk of damage through repeated drive-removal.