Final thoughts
A quality PSU is an absolute must-have requirement for a high-quality system. You may change a hard-drive in six months and the CPU after a year, but a decent PSU should last many years - delivering steady, smooth voltage with the minimum of fuss.

Additionally, we think that a decent PSU needs to have multifarious connectivity options; be very efficient; handle surges without issue; run quietly at mid-load, and be backed by at least a five-year warranty. Last but not least, it should also offer value for money.

The XFX Black Edition 850W PSU has all of those bases covered. Looking smart in an unusual chassis - complete with integrated grille - and featuring competition-matching build quality, initial impressions are good.

By partnering with Seasonic and using the company's top-of-the-line supply as a base, the XFX's performance credentials are strong, too, as shown in our benchmark section.

Pricing is just about right, at £135, putting it below the majority of 1,000W supplies from big-name manufacturers and, importantly, beneath the price of the Seasonic model that it's based upon.

XFX has delivered a fundamentally sound PSU that deserves to be shortlisted if you're contemplating a new system build that focuses on high-end components


HEXUS.rating
We consider any product score above '50%' as a safe buy. The higher the score, the higher the recommendation from HEXUS to buy. Simple, straightforward buying advice.

The rating is given in relation to the category the component competes in, therefore the PSU is evaluated with respect to our 'high-end' criteria.


XFX Black Edition 850W PSU
HEXUS.awards
Exemplary performance ensures that the 850W model garners the recommended award.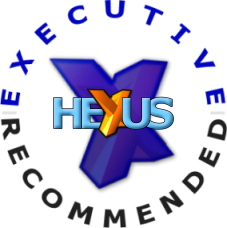 XFX Black Edition 850W PSU
HEXUS.where2buy
The XFX Black Edition 850W PSU is available for
£135.53
, including VAT and delivery*.
*
As always, UK-based HEXUS.community discussion forum members will benefit from the SCAN2HEXUS Free Shipping initiative, which will save you a further few pounds plus also top-notch, priority customer service and technical support backed up by the SCANcare@HEXUS forum.
HEXUS.right2reply
At HEXUS, we invite the companies whose products we test to comment on our articles. If any company representatives for the products reviewed choose to respond, we'll publish their commentary here verbatim.
MOST VIEWED
MOST COMMENTED