BIOS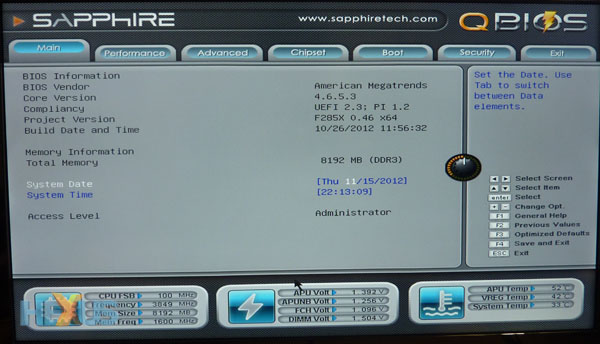 The BIOS, meanwhile, uses a basic EFI implementation called QBIOS. Presentation isn't as slick as ASRock or Gigabyte's, and it misses out on the little things that make top-tier BIOSes that bit easier to work with. For example, a bunch of parameters cannot be saved to a profile, mouse movements are laggy and the layout takes a while to get used to.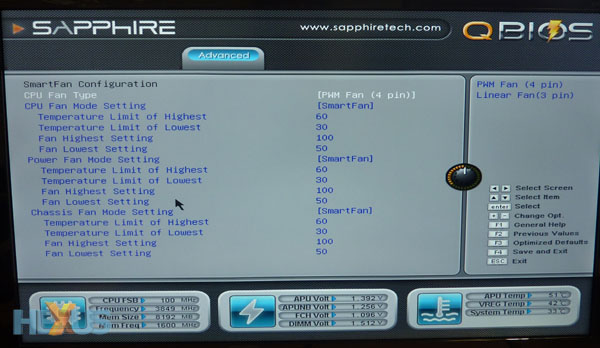 But Sapphire's fan-control settings are reasonable, enabling the user to adjust either via temperature or overall fan speed for the main PWM.
Voltages, too, are decent enough for an enthusiast board. The 0.46 BIOS provides a 1.20V-1.70V range for the APU, 1.20V to 1.54V for the northbridge, and 1.30V to a RAM-boiling 2.29V for the DDR3 memory.
Perhaps Sapphire knows a thing or two about the limits of the memory controller on A-series APUs, for the maximum memory speed is limited to 2,133MHz at a default 100MHz base clock. We had expected to see the options for DDR3-2,400 and, no matter how implausible, DDR3-2,666 at least present in the BIOS.
Our gut feeling is that Sapphire's BIOS, while perfectly serviceable, is a step or so behind the best in the business.