Power, Temperature and Noise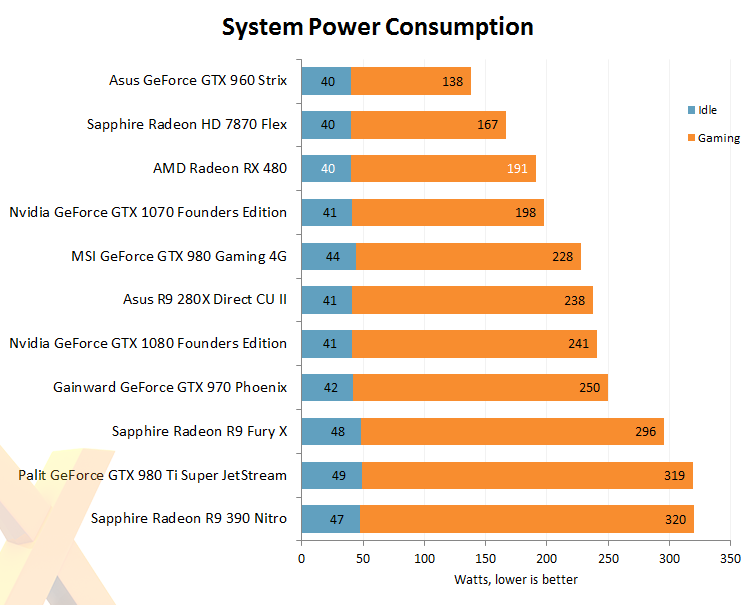 We've compared the RX 480 favourably to the R9 390 Nitro in the preceding benchmarks. Power consumption is a whole league better, but the more powerful GTX 1070 doesn't consume a whole lot more. We had thought that RX 480 would come in 10-15W lower.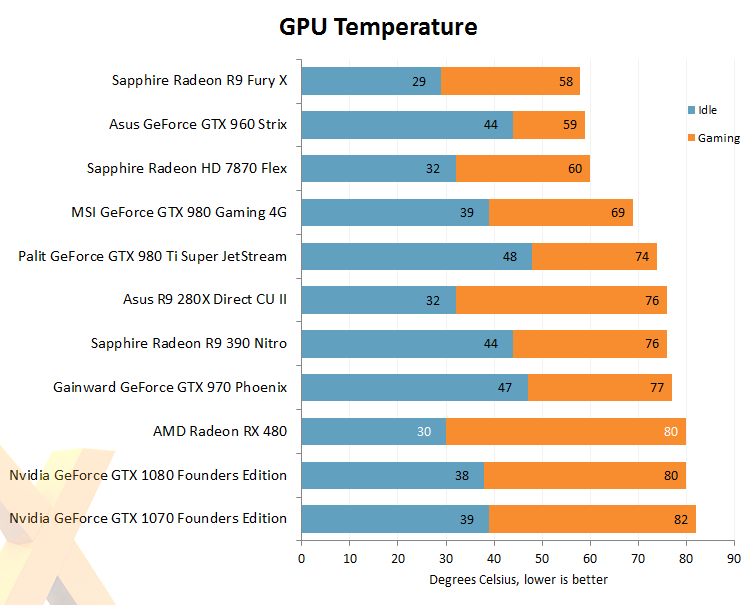 The reference card's heatsink-and-fan unit is basic, lacking a vapour chamber or any quality technology. The end result is a temperature that, in some cases, causes the board to throttle.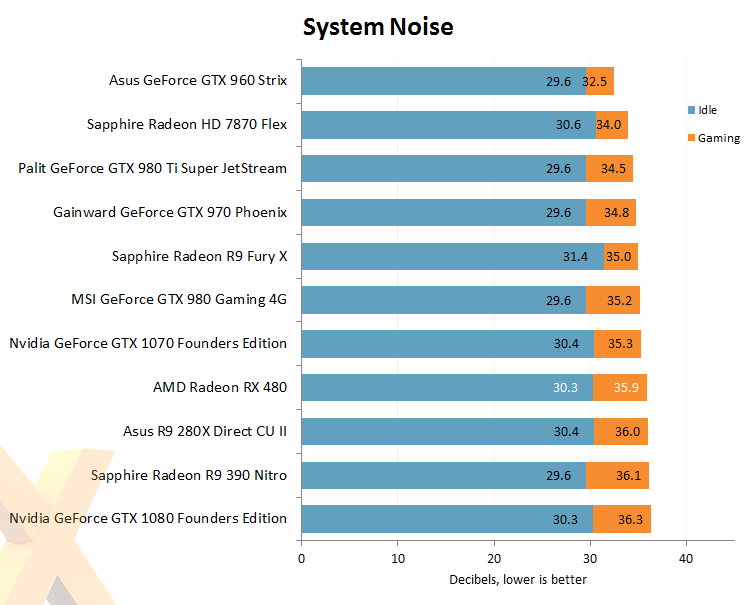 The single fan cranks up to 2,000rpm under graphics duress. This means it produces a steady but noticeable hum when running full chat. Partner boards will be able to improve this characteristic markedly, one would think.