Overclocking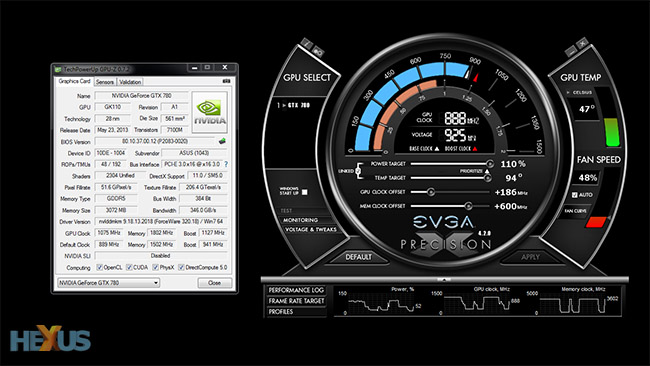 Overclocked by pushing the power target slider to the right, the Asus DirectCU II OC produces the highest overclock of the four partner GTX 780s we've tested.
GTX 780 card

Asus

Palit

EVGA

Gigabyte

OC speed

1,075/7,608MHz

1,050/7,100MHz

1,037/7,608MHz

1,010/7,608MHz
Your overclocking mileage may vary, of course, but we can see Asus' focus on cooling really coming into its own. Repeating our words ad nauseam, this is why the card should be shipped with higher frequencies; Asus is perhaps jeopardising sales based solely on specification comparisons made by enthusiasts.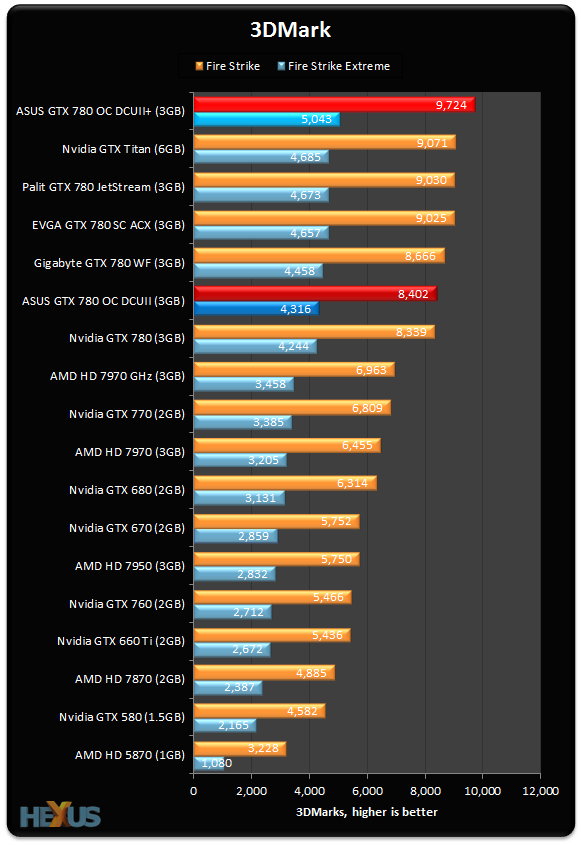 But it can run fast. The Asus is the first single-GPU card that has broken the 5,000-mark 'Extreme' barrier.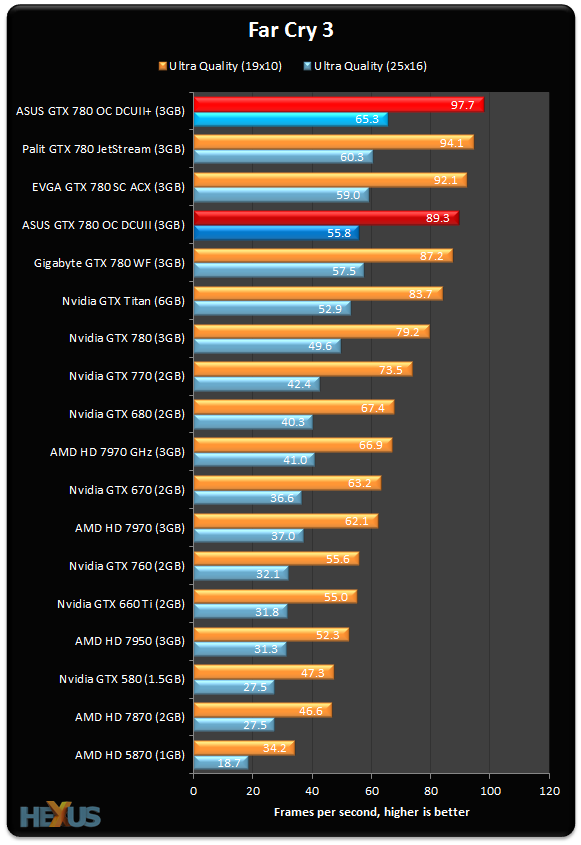 Overclocking it adds almost 20 per cent more performance at the 2,560x1,600 resolution.