Boost me up
The GeForce GTX 650 Ti Boost graphics card was introduced in response to the AMD Radeon HD 7790. Both GPUs perform well when gaming at a 1080p resolution with medium-to-high image-quality settings, though costing a little more, the GeForce card is between 10-20 per cent faster.
Our previous examinations of retail cards based on either GPU comes to similar conclusions: we like what's on offer but the nature of UK pricing means that, at around £140, there's generally more performance to be had from either a GeForce GTX 660 or Radeon HD 7850 card.
Looking to finish our Ti 650 Boost testing on a high note, we're examining the fastest card to date in the form of a SuperClocked version from EVGA.
A regular Ti Boost clocks in at 980MHz core and 6,008MHz memory. EVGA's SuperClocked, meanwhile, increases the core speed to 1,072MHz, with the promise of the GPU boosting to 1,137MHz, at the very least. The core speed is impressive enough, granted, but there's no additional uplift on the memory, which is clocked in slower than Palit's small-form-factor solution.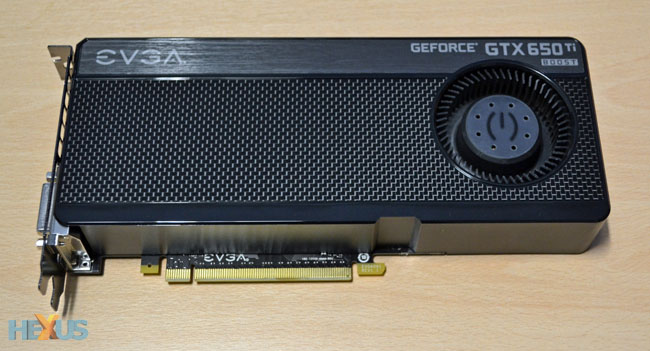 EVGA doesn't interfere with the design; the card is very much from the NVIDIA reference stable. Measuring 24cm long and taking up two slots, there's actually little reason for the card to be this big, as you will see a little further down.

Mainstream cards of 2013 aren't the electricity guzzlers of years gone by. A single six-pin PCIe connector sources additional power. Understanding just how comparatively energy-efficient recent hardware is, complete PCs with a GTX 650 Ti Boost 2GB card in situ consume less than 200W at the mains during full-on gaming.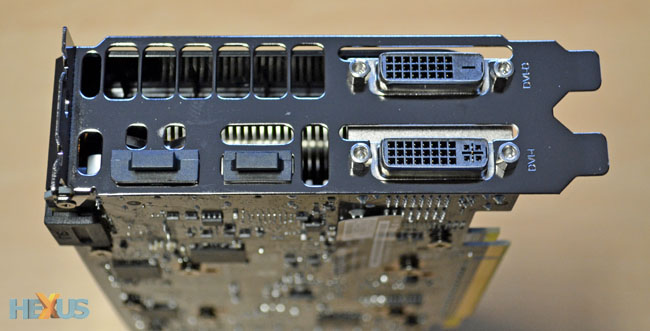 EVGA clearly labels each output port, which is the same as NVIDIA's reference design, and ships the card with plastic protectors that reduce the chances of transport-related damage. Dual-link DVI (I and D), HDMI and DisplayPort can all be run at the same time.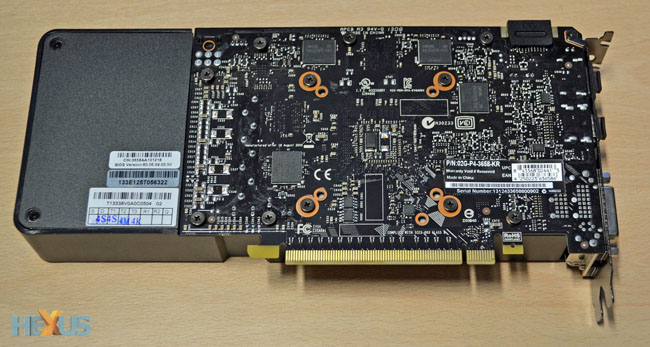 Note how small the PCB actually is? There's scope to design a card that's only 17cm in length. We appreciate that EVGA is opting for performance over form factor on this model yet there's no smaller card in the company's current Ti Boost line-up.
In terms of warranty, the card is backed by a three-year global cover that starts on the date of purchase and is handily transferable between owners. Therefore, should you decide to sell the card after a year or two, the buyer would benefit from the remaining warranty term. Those wanting long-term protection can extend the warranty to five or 10 years by registering the card and paying an €8 or €16 premium, respectively, and users who purchase a 10-year warranty can also take advantage of EVGA's Step-Up program.
Arriving in standard NVIDIA form, outfitted with a 2GB framebuffer - 1GB cards to come soon, we're told - and currently priced at just a sniff under £150, it's clear that the SuperClocked card will have to benchmark very well against impressive price-to-performance peers.