Benchmark: DiRT Showdown
DiRT Showdown may be lacking the realism of previous games in the DiRT series, but it offers stunning graphics, intense action and good ol' demolition derby events.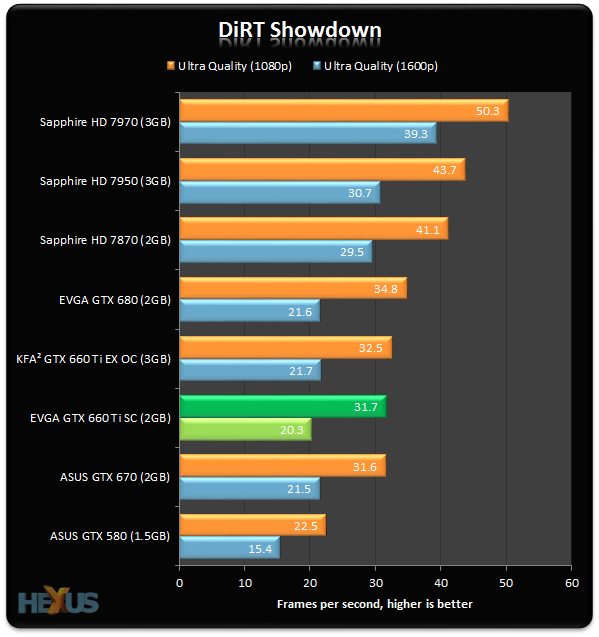 Benchmarking DiRT: Showdown with all the bells and whistles on leads to one clear winner: Radeons. A Radeon HD 7870, benched at 2,560x1,600, is almost as fast as the EVGA at 1,920x1,080. Horses for courses and GPUs for games, eh?