Final thoughts and rating
The introduction of NVIDIA's third desktop-based Kepler GPU, GeForce GTX 670, brings the firm's latest architecture goodness to a slightly lower price point. Set to retail from £330 and with performance just a few per cent shy of the £400-plus GTX 680, this latest GPU shakes up the high-end graphics market.
GTX 670 cards simply harness GPUs that don't quite make the 'gold' grade mandated by GTX 680. Clocked in a little lower and with a slight reduction in architecture, high-resolution gaming performance remains very good. Indeed, given what we've observed in our benchmarks, partner-overclocked GTX 670s are sure to pose a significant, immediate threat to the vanilla GTX 680 boards: we'll leave NVIDIA and its cohort of partners to sort out this particular positioning headache.
But more than give NVIDIA another foothold in the premium GPU market, GTX 670's arrival forces arch-rival AMD's hand. The red team has already wielded the financial axe on Radeon HD 7970 and HD 7950 cards, now available for £350 and £300, respectively, down by almost £100 apiece from just four months ago, and GTX 670 is as much about eroding AMD's profit margin as it is about giving the enthusiast more choice.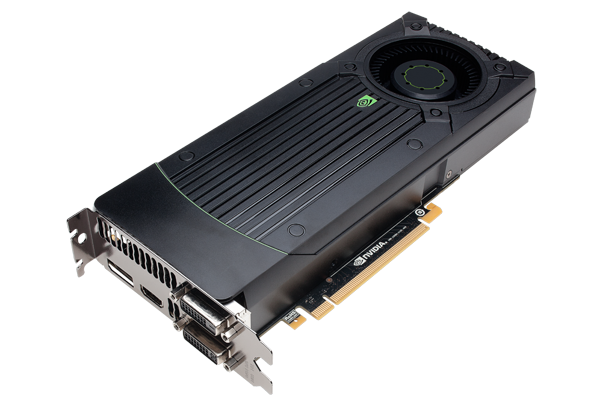 With the rather large proviso that NVIDIA's partners keep to the £330 pricing quoted in this editorial, the GeForce GTX 670 becomes our favourite high-end card, supplanting both the GeForce GTX 680 and Radeon HD 7970, even at its much-reduced price. We sang the GTX 680's praises six weeks ago; we now wonder if some fulsome recommendation was premature, as the GTX 670 is, for most, a better bet, tantalisingly so if this new GPUs can be BIOS-flashed to the GTX 680's specifications.
The Good
Almost as good as a GTX 680
Reference card is markedly cheaper than GTX 680
Carries all the Kepler goodness
Forces the price down of competitive AMD GPUs
The Bad
Architecture/die size suggests this should be a £200-£250 card
HEXUS Rating

NVIDIA GeForce GTX 670 2GB GPU
HEXUS Awards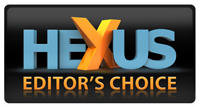 NVIDIA GeForce GTX 670 2GB GPU
HEXUS Where2Buy
HEXUS Right2Reply
At HEXUS, we invite the companies whose products we test to comment on our articles. If any company representatives for the products reviewed choose to respond, we'll publish their commentary here verbatim.
Win a GeForce GTX 670 for free!
Find out how by entering our competition.