Benchmarks - Battlefield 3
Battlefield 3 is one of the most popular PC games of the year and features breathtaking visuals and an absorbing multiplayer component.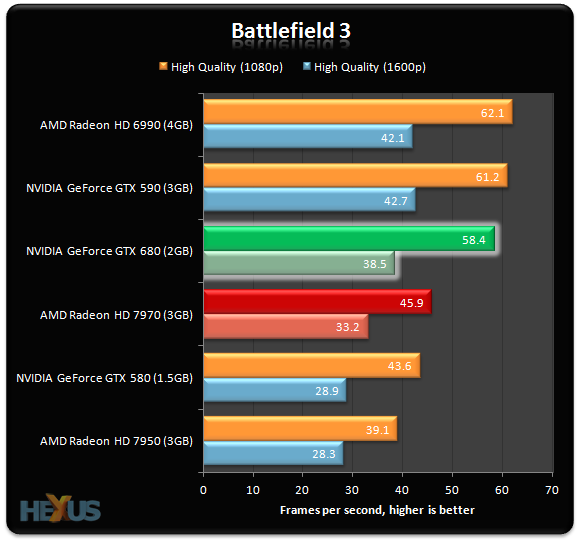 Percentage faster
at 2,560x1,600
HD 7970
GTX 580
16.0%
33.2%
Radeon HD 7970 closes the gap somewhat in Battlefield 3. We imagine it would take a superclocked Tahiti XT card to match the stock performance of a GTX 680. Again, very good performance from NVIDIA's newest GPU. The lead over the Radeon shrinks as we move up the resolutions, hinting at the comparative lack of memory bandwidth and/or framebuffer limitations coming into play.