Benchmarks - 3DMark11
3DMark 11 is the latest version of this hugely-popular synthetic benchmark. Making use of DX11 features such as tessellation, compute shaders and multi-threading, it provides modern-day results and is available as a free download.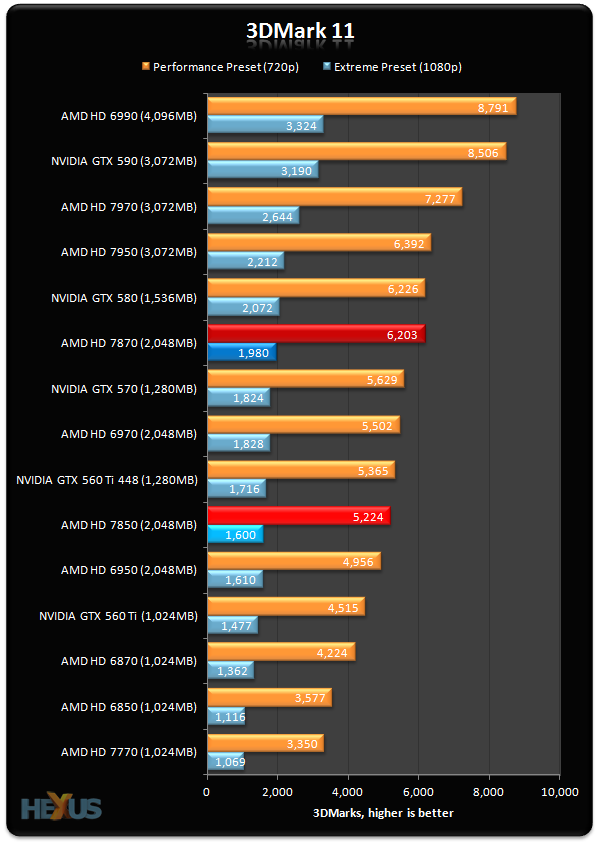 Let's run with the comparisons noted on the previous page, that is, Radeon HD 7870 vs. HD 6970 vs. GeForce GTX 570 and Radeon HD 7850 vs. HD 6950 vs. GeForce GTX 560 Ti (448).
The tessellation muscle of the new 7800-series cards and general on-chip improvements play well in this synthetic benchmark; HD 7870 almost returns the same score as the GeForce GTX 580 - a more-expensive card - and HD 7850 sits above GTX 560 Ti and HD 6950. Both new GPUs punch above the weight indicated on the specification table on the first page.