Overclocking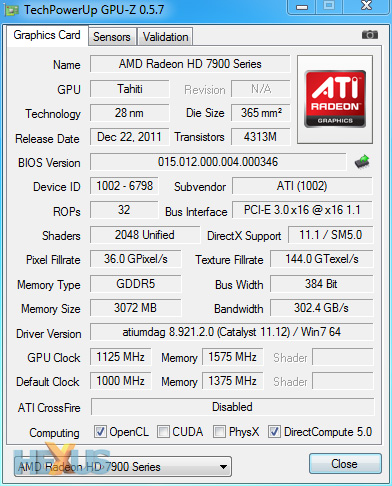 Let's not beat around the bush; Gigabyte's HD 7970 OC overclocks like a mo-fo.
Keeping the core voltage to the default 1.17V, we cranked the GPU right up to 1,125MHz and jacked up the memory to an effective 6,300MHz. Those are the highest operating frequencies available using the card's default BIOS, and yet we witnessed no signs of instability.
Has Gigabyte sent us a hand-picked card that it knows will go above and beyond? It's possible, but from what we've seen of the HD 7970 thus far, it's clear that AMD's 28nm chip leaves plenty of room to tinker.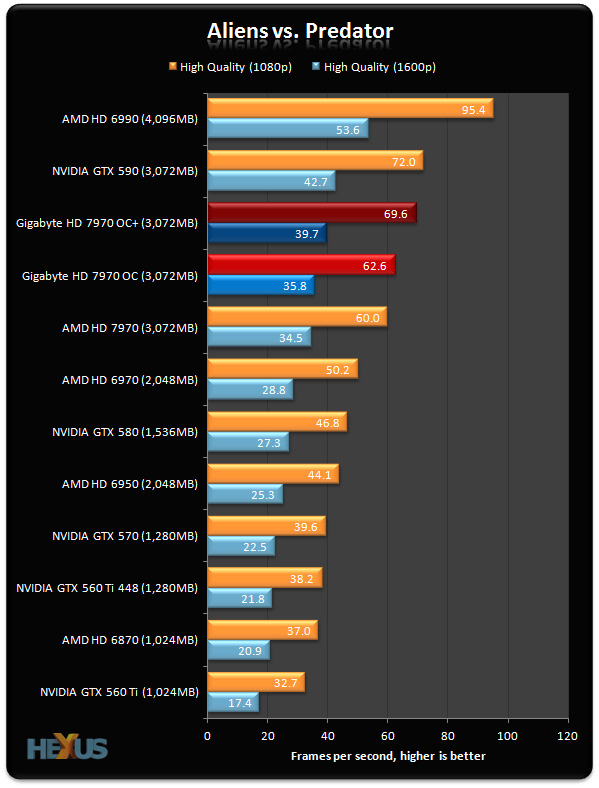 The overclock results in a performance boost of over 10 per cent at both 1,920x1,080 and 2,560x1,600. We're almost into dual-GPU GTX 590 territory, and we're looking forward to seeing what a card with an unlocked BIOS could do.