Final thoughts, and rating
When we looked at the single-card performance of the Radeon HD 4770 last week we reckoned that it was a great buy for £80, based on near-Radeon HD 4850-matching performance for a much lower cost.

But how would it perform if a couple were strapped together and run in multi-GPU CrossFireX? The specifications suggested that it would give current £150-£200 GPUs a tough time.

The CrossFireX performance numbers and HEXUS.bang4buck analysis show that, for the most part, the twin-GPU solution handily beats out single-GPU cards that are up to £50 dearer.

Perhaps the only reservation we have for readers looking to spend £150 on their next graphics-card update is the intrinsic inelegance of having two GPUs carry out the work rather than one. Couple this with what seem to be a few driver issues and, sometimes, the HD 4770 CrossFireX comes up a little short.

On the evidence of what we've seen, we'd urge the likes of Sapphire to build a custom HD 4770 X2 card with both GPUs on one PCB. Price that at £150 and it would have a winner. Trouble is, launching such a product would decimate the Radeon HD 4890 market.

Bottom line: superlative performance from a £150 setup, two Radeon HD 4770s combine well in multi-GPU CrossFireX. The one proviso is that they're best-run at 1,920x1,200 or 1,680x1,050, based on our findings.



Pros



Excellent performance most of the time
Great value proposition, too
Represents an upgrade path; you don't have to buy both at once



Cons



May lead to sub-optimal multi-GPU performance in non-AAA games
Frame-buffer limitations appear to come into play at ultra-high resolutions.

HEXUS Rating
We consider any product score above '50%' as a safe buy. The higher the score, the higher the recommendation from HEXUS to buy. Simple, straightforward buying advice.

The rating is given in relation to the category the component competes in, therefore the card is evaluated with respect to our 'high-end components' criteria.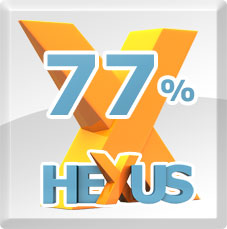 Sapphire Radeon HD 4770 512MB in CrossFireX
HEXUS Awards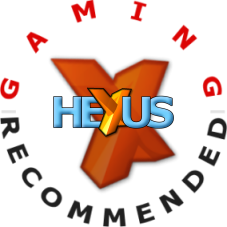 Sapphire Radeon HD 4770 512MB in CrossFireX (at 1,680x1,050 and 1,920x1,200)
HEXUS Where2Buy
The Sapphire Radeon HD 4770 CrossFire (two cards) is available from Ebuyer.co.uk for £156.24, including delivery.

The same cards are also available from Scan.co.uk for a combined £157.06, and from C3 Computers for £166.38.

*As always, UK-based HEXUS.community discussion forum members will benefit from the SCAN2HEXUS Free Shipping initiative, which will save you a further few pounds plus also top-notch, priority customer service and technical support backed up by the SCANcare@HEXUS forum.
HEXUS Right2Reply
HEXUS, we invite the companies whose products we test to comment on our articles. If any company representatives for the products reviewed choose to respond, we'll publish their commentary here verbatim.