Introduction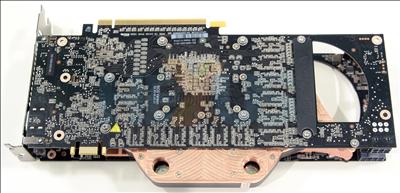 Mirror, mirror on the wall, which is the fastest PC graphics card of them all?

You don't need a mirror to tell you that, right now, it's the twin-GPU GeForce GTX 295 1,792MB monster that was launched at the start of this year.

Fast and furious, default-clocked cards currently etail for around £400, yet very few partners have released pre-overclocked models, even though our own overclocking tests showed the '295 to run way past the basic frequencies.

Like everyone else, BFG Tech currently retails a basic air-cooled version, differentiated on bundle and warranty, but, now, becomes the first company to sell a watercooled model by teaming up with experts Danger Den.

A completely custom design that will be taken up by others in due course, let's take a formal look at the BFG GeForce GTX 295 H2O 1,792MB - a snip at £599.