Introduction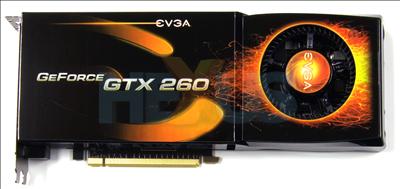 With all the praise (rightly) lavished on the AMD Radeon HD 4800-series for bringing high-end performance to mainstream price-points, it's easy to overlook the fact that NVIDIA has quite effectively countered by significantly reducing prices for its GeForce 9800 GTX and GTX 200-series GPUs.

The GeForce GTX 260, for example, now costs only a little more than the Radeon HD 4870, offering great competition in terms of both performance and value-for-money.

EVGA, however, wasn't content to stop there and has seen the potential to push the GTX 260 even further, through massively pre-overclocking, with the new FTW (For The Win) Edition.

How does the EVGA GTX 260 FTW stack up to its rivals? Read on to find out.