DiRT Showdown
DiRT Showdown may be lacking the realism of previous games in the DiRT series, but it offers stunning graphics, intense action and good ol' demolition derby events.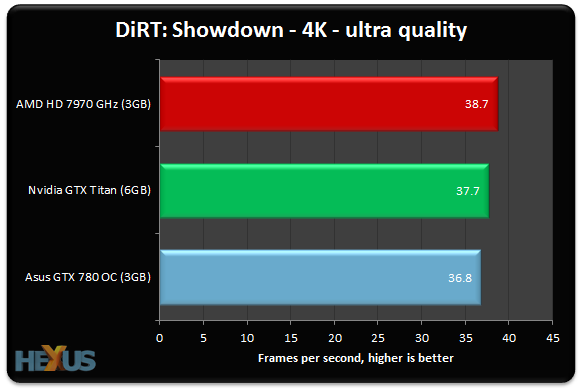 What do you know? AMD's rather good at running the taxing Ultra settings used here. The HD 7970 GHz beats out the £550 GTX 780 OC and £800 Titan.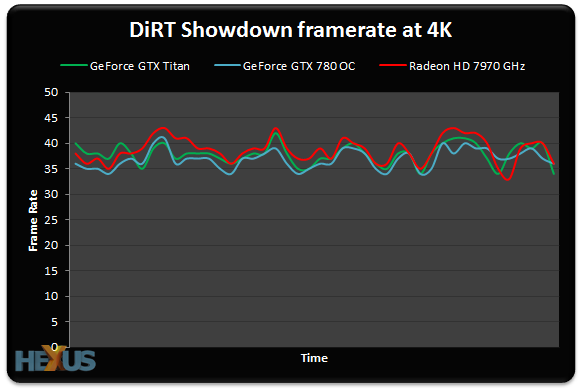 The framerates aren't particularly high and we'd recommend users reduce the settings a touch, but it doesn't appear as if a 3GB framebuffer is an impediment: the game uses just 1,153MB during our benchmarking runs.