CPU-centric benchmarks - high load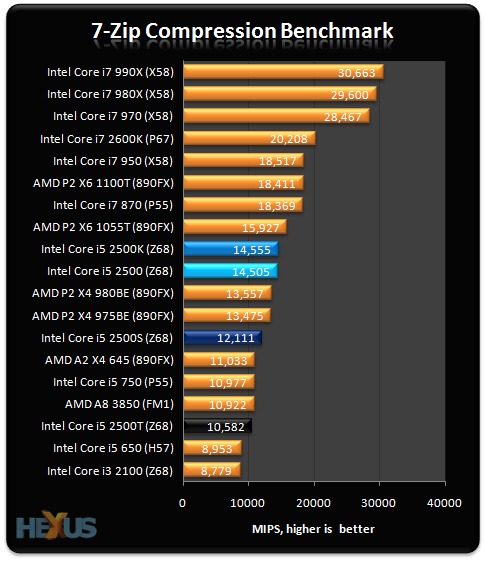 Hit all the CPU cores hard and differences do appear. Core i5 2500 and 2500K are, in benchmarking terms, the same chip - 3.3GHz native speed, Turbo Boosting up to 3.7GHz - thus performance is practically identical.
2500S, rated at 65W, puts power efficiency ahead of straight-line speed. Able to operate at 2.8GHz with all-core load, performance slips below that of the best AMD Phenom II chips. And the 2.4GHz four-core speed of the Core i5 2500T is beaten by AMD's A8 3850 Llano CPU-and-GPU processor.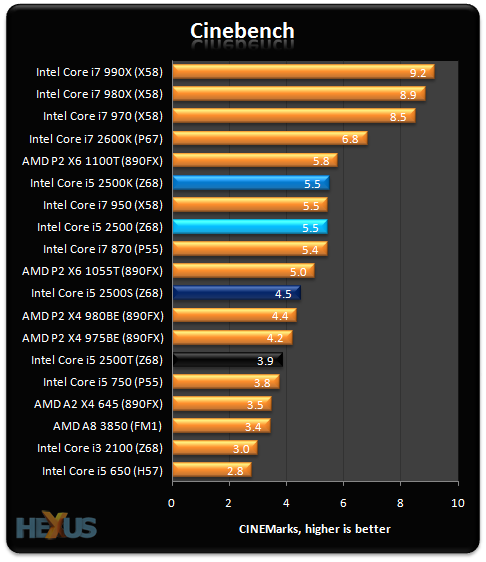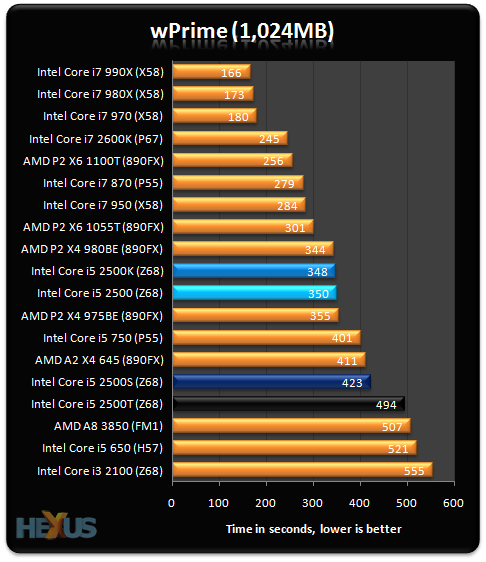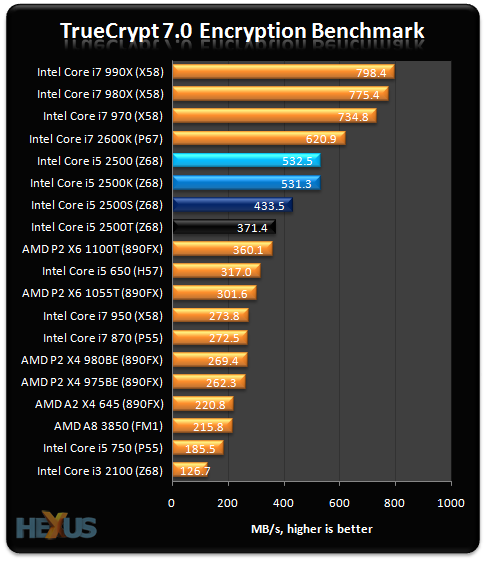 The three remaining all-CPU-core benchmarks prove that a Core i5 2500 has the same specifications as a 2500K, while there's a reasonable drop-off when placing either a 65W 2500S or 45W 2500T in the socket.