Benchmarks: Core i7-3770K at 3.5GHz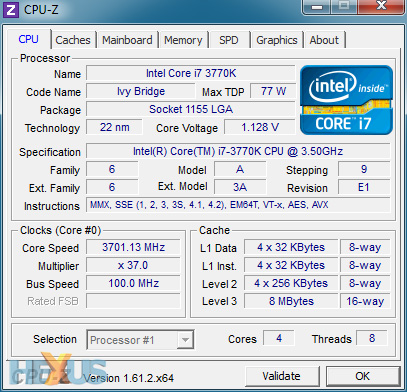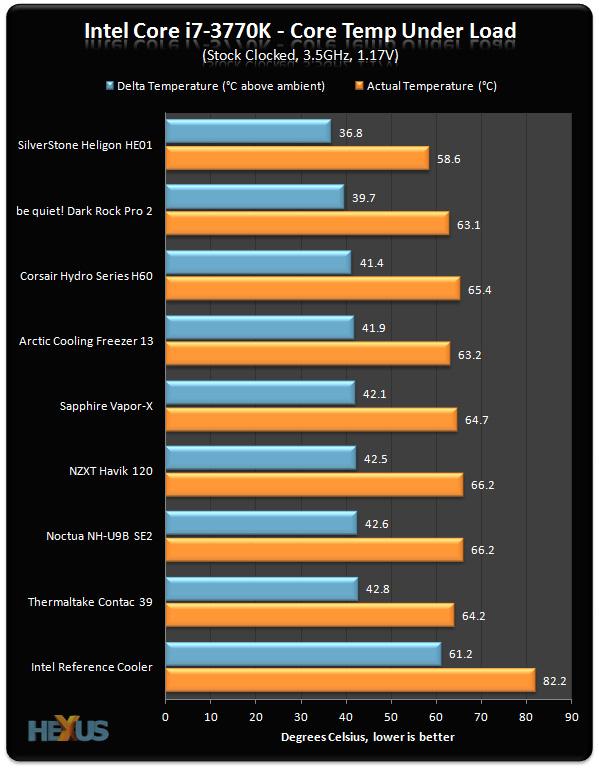 For our first benchmark, our Intel Core i7-3770K processor is dialled in at stock settings, which provides a Turbo Boost speed of 3.7GHz when all cores are working flat out.
The chip understandably gets hot, but it's still a surprise to find Intel's reference cooler struggling to keep core temperature below 80ºC. It's a shame, really, that Intel is no longer bundling a DBX-B tower heatsink with its top-of-the-range K-series chip.
But Intel's merely-average reference cooler leaves the door ajar for third-party manufacturers, and all of the coolers in our round-up are a clear step up. It's no surprise to see that two of the largest coolers on show - SilverStone's Heligon HE01 and be quiet!'s Dark Rock Pro 2 - lead the pack, but the surprise package here is Arctic Cooling's Freezer 13; it's a noticeable upgrade over Intel's stock cooler and costs only £20.
All of the non-reference coolers are able to keep the stock-clocked Core i7-3770K running at comfortable temperatures under extreme load, but what happens when you bump the chip up to 4.4GHz and inject a little extra voltage into its veins?