Final thoughts and rating
NZXT's Switch 810 isn't the most beautiful or refined enclosure that we've ever seen, but if you're looking for a full-tower solution that offers good value, the Switch 810 is a lot of chassis for under £150.
There's no shortage of choice at this price point, and the likes of Cooler Master's HAF X and Xigmatek's Elysium represent some stiff competition, but NZXT's Switch 810 has become a viable alternative by packing a long list of features into a 595mm-tall frame.
With room for 10 fans, or a liquid-cooled setup consisting of both 420mm and 240mm radiators, the Switch 810 should satiate the appetite of even the most hardened enthusiast. And, if cooling performance isn't your primary raison d'etre, you'll find that the chassis is incredibly easy to work with and stocked full of added extras that include an integrated SD card reader, a hot-swappable storage bay, outstanding cable management and an illuminated rear I/O panel.
Bottom line: Noise could be an issue, and we'd encourage would-be buyers to consider picking up an optional fan controller, but if you've taken a liking to the chassis' unusual looks, we can think of few reasons not to consider the Switch 810.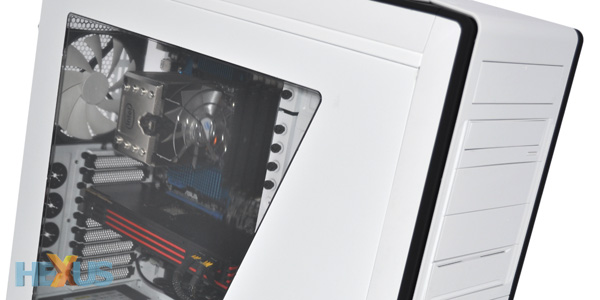 The Good
Big and easy to build into
Good out-the-box cooling performance
Scope for extreme liquid cooling
Integrated SD card reader
Illuminated rear I/O ports
Exceptional cable management
The Bad
Looks are an acquired taste
Noise could be an issue
HEXUS Rating

NZXT Switch 810
HEXUS Awards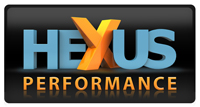 NZXT Switch 810
HEXUS Where2Buy
TBC.
HEXUS Right2Reply
At HEXUS, we invite the companies whose products we test to comment on our articles. If any company representatives for the products reviewed choose to respond, we'll publish their commentary here verbatim.