Introduction
The latest in a long line of all-aluminium chassis dubbed ATCS (Active Thermal Convection System); the Cooler Master ATCS 840 is the company's first chassis in this range for many years.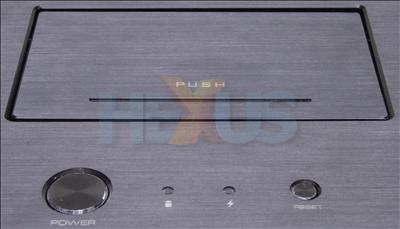 Introduced first back in 1999 with the ATCS 200 case, Cooler Master's ATCS brought about a fundamental change in chassis design.

No longer did you have to put up with housing your expensive gaming rig in a heavy and usually quite ugly-painted steel box on your desk, but could now compliment those expensive innards with a suitably expensive-looking exterior, the likes of which you'd probably only seen before on high-end audio amplifiers.
Is the 840 worthy of the ATCS name? And, indeed, is it a worthy successor to what was, arguably, Cooler Master's last great all-aluminium design, the Stacker 830?
Find out by reading on.