It's a bit of a beast...

So we all got excited over the news that Commodore are entering the gaming PC market, but what we've all been gagging to know is what the spec of these new PCs will be...

Well here you are, a full run down of the machine and, in another article to follow shortly, we'll give you more details on the Commodore Gaming PCs.

Processor: Intel® Core™2 Extreme quad-core processor QX6700, 2.66 8M Cache

Motherboard: ASUS® P5N32-E nForce 680i SLI

Hard drive / Storage: 2x 150Gb 10000 Rpm Sata Raid 0 1x 500Gb 7200 Rpm Sata

Memory: 4 Gb Corsair Dominator twin2x2048-8500C5D, 1066MHz

I/O.: 7in1 cardreader; (Front) USBx2 Firewire x 1 HeadPhone x 1 MicroPhone x 1

Optical: Philips DVDRW

Power Supply: 1000W ICE Cube PSU

Audio: Creative® SoundBlaster X-Fi

Graphics: 2x nVidia 8800 GTX 768MB

OS: Microsoft Windows Vista Ultimate

Uniquely, each gaming machine can be artistically customized to match personal taste, with Commodore offering specially selected art including street art, photography, PC game artwork (such as that of GRAW 2) and many other licensed images. Using a revolutionary painting process, the exterior of the Commodore Gaming PC becomes an open and inviting canvas just waiting to be experimented with. Fans and artists alike are requested to present their creative works to become the next limited edition skin.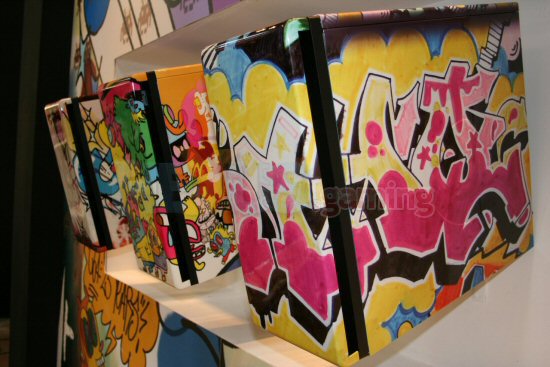 Click for larger image



These new gaming beasts are titled the Commodore Cg (entry level), Cgs, Cgx, Cxx (extreme level), each running Microsoft Windows Vista 64 bit operating system including the new gaming interface - DirectX 10. To provide full flexibility, each model can be customized from a range of high-end components before undergoing a full burn-in test prior to shipment to meet our quality commitment. Meanwhile, gamers can expect their systems to come equipped with only the best peripherals available from respected gaming brands including Raptor keyboards and Logitech speaker systems.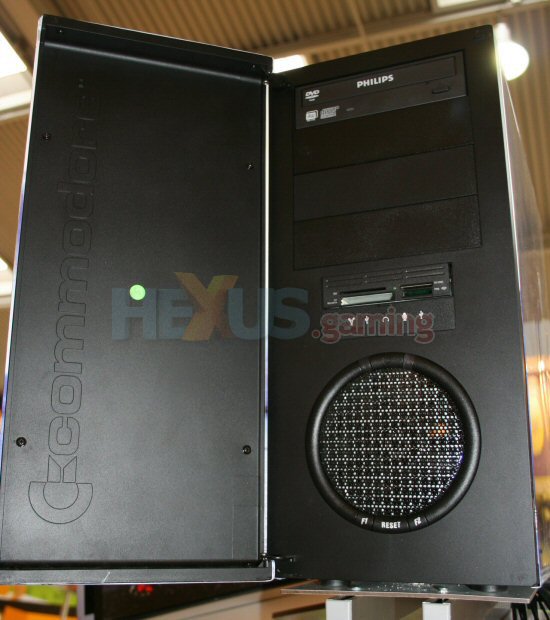 Click for larger image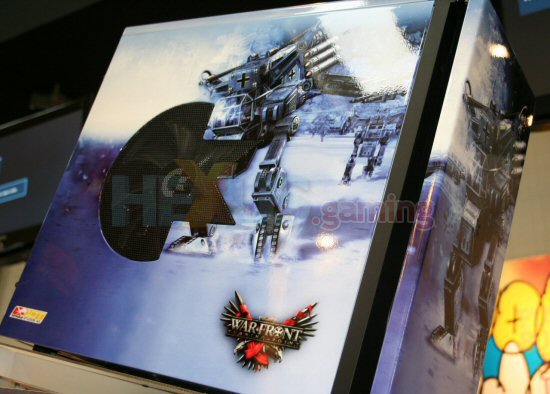 Click for larger image