Apple has updated its range of "all-new ultra-thin design" iMacs with VESA-compatible wall mountable model options. Any of the four base configurations of the 21.5-inch and 27-inch iMacs in the Apple Store be chosen with the VESA mount option. To purchase a wall mountable iMac a buyer will have to fork out an extra £36 over the price of a standard iMac with a desktop stand.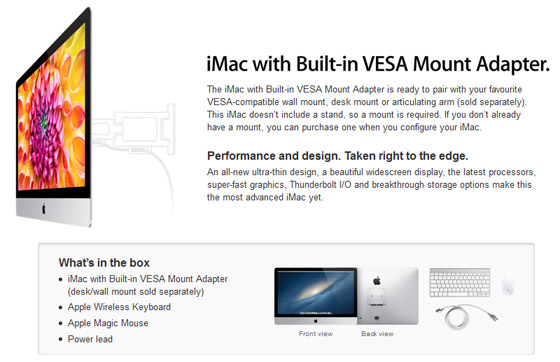 Apple launched the "all-new ultra-thin design" iMacs without a wall mounting option in October last year. From the front the new iMacs didn't look vastly different from their predecessors but from an angle the popular Apple all-in-one computers looked breathtakingly thin, as they tapered down to an edge of just 5mm in thickness. Some publications went so far as calling it "insanely thin". As well as being 45 per cent thinner than the previous iMac the new models were up to 4Kg lighter, not to mention the incremental internal processing upgrades in the product line refresh.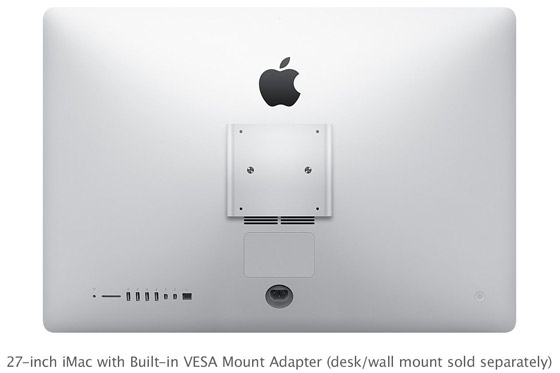 With the latest iMac's dramatic redesign the previous VESA mounting options for iMacs were rendered incompatible. At the time of the "all-new ultra-thin design" iMac launch various reviewers, like at TechCrunch, voiced disappointment of the removal of the wall mounting options but it looks like Apple has listened to customer feedback on this issue.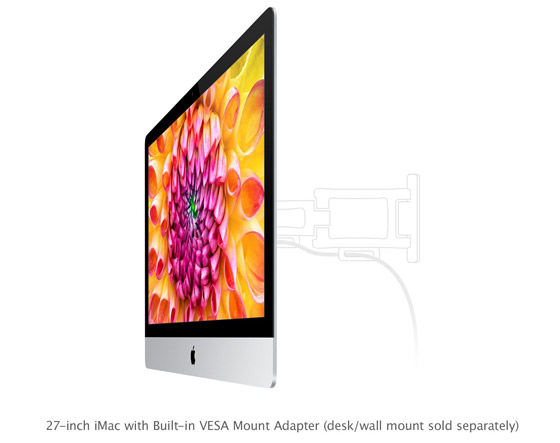 When checking out at the Apple Store, with the VESA-compatible wall mounted iMac in the basket, Apple offers the option to buy a Bretford MobilePro Wall Mount [+ £109.95], Bretford MobilePro Desk Mount [+ £149.95] or a Bretford MobilePro Desk Mount Combo [+ £199.95]. However other VESA compatible third party mounts will work just fine.