Dell has announced the XPS 18 Windows 8 hybrid AiO (All in One) PC and tablet hybrid today. It is the thinnest and lightest AiO PC the company has yet made, and with good reason – you are meant to be able to cart off the 18.4-inch touch screen and carry it around to use it as a tablet.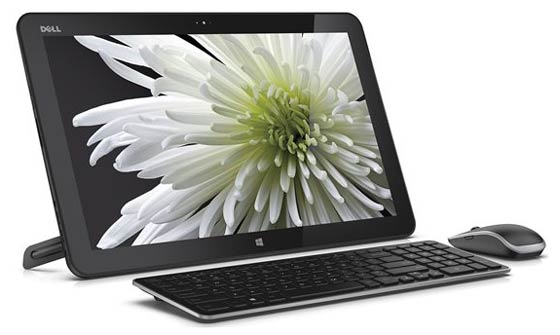 Unlike the ASUS Transformer AiO we reviewed here on HEXUS at the start of the week, the Dell XPS 18 is an entirely Windows based hybrid AiO. The nature of the XPS 18 is such that you could call it a gigantic Windows 8 tablet with a matching stand, keyboard and mouse - that is what you are getting. However I think Dell's marketing department has got it right in positioning this as a smaller, cuter AiO with hybrid tablet capabilities. This way around of describing the product is probably more easily accepted and attractive to Joe Public. In addition to using the supplied stand, the tablet has flip out feet to prop it up when you are away from your main work desk.

Let's look at the specs of the Dell XPS 18
Screen: 18.4" capacitive touch full HD (1920 x 1080) display, Gorilla glass
Processor options: from Intel Pentium-dual core entry level to Core i7
RAM: from 4GB
Storage: from 320GB HDD, with hybrid and SSD only options available
Ports: two USB 3.0 ports, SD card slot, 3.5mm headphone output, power
OS: Windows 8 or Windows 8 Pro options
Battery life: 5 hours
Weight: just over 2Kg
Dimensions: 4.3mm at its thinnest point, 14mm at the thick end
Accessories: Wireless mouse, keyboard and stand included
Pricing: from $899.99
Availability: 16th April in the United States and in select countries in Europe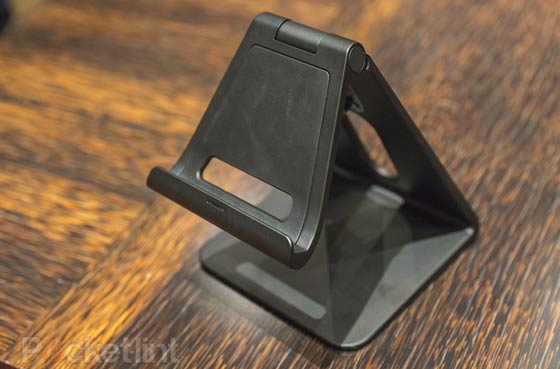 Both The Verge and Dell's own blog mention that last year Sony launched a similar machine; the Tap 20. They point out that Sony's 20-inch effort had a detachable tablet which was more than twice the weight and offered about half of the battery life of the XPS 18 against the benefit of 1.6-inches of extra (lower res) screen real estate.

Pocket Lint had a hands-on with the Dell XPS 18 and said they were pleased overall with the performance of the machine, saying it was quite comfortable to use. The only problem the reviewer noticed was the back aluminium casing seemed to get quite warm which could be foreseen to cause discomfort on occasions. In addition Pocket Lint reported that the UK pricing of the Dell XPS 18 would start at £849 and climb to £1,099 for the top end model.