Now that Apple's MacBook Pro and iMac have been given their Sandy Bridge makeovers, you may be wondering when the Macbook Air is booked in for the same attention.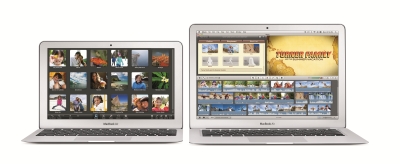 Word has it, that Apple will commence shipments of refreshed 11.6in and 13.3in MacBook Air models towards the end of this month, indicating a launch timeframe somewhere during June or July.
There's obviously no confirmation (or denial) of these rumours, but apparently the refreshed MacBook Air will join in with the Thunderbolt technology party too, as well getting spruced up with the Sandy Bridge platform.