Seagate has announced shipments of its 6TB Enterprise Capacity 3.5 HDD v4 have started today. This is claimed to be the world's fastest 6TB hard disk drive and Seagate didn't need to use helium to achieve this feat. The Seagate is said to be 25 per cent faster than the Western Digital 6TB drive which employs a hermetically sealed helium spinning disc enclosure.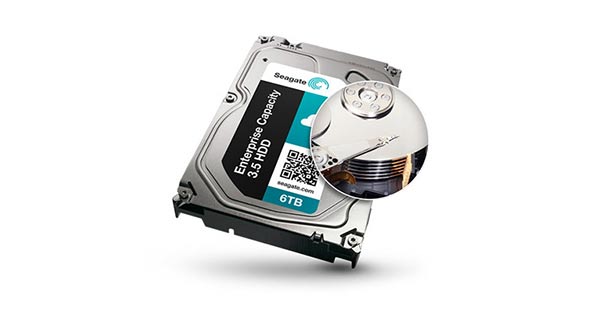 16 Zettabytes by 2017?
Scott Horn, Seagate vice president of marketing talked about how data accumulation is growing exponentially and "will propel the digital universe to reach 16 Zettabytes of data by as early as 2017." Luckily, he adds, Seagate will come to the rescue with these HDDs, heading to cloud service providers from today.
The new HDDs in the Seagate Enterprise Capacity 3.5 HDD range achieve their performance with up to the latest generation of 12Gb/s SAS interface. The disc has multi-drive rotational vibration tolerance and its platters spin at 7,200 RPM. It uses ramp load technology and a humidity sensor for reliability and being built for enterprise utilises the T10 and T13-compliant power management standards – bringing excellent power saving features. These drives offer 10x the workloads that the best desktop drives are built for. For security the drives can also be configured with a government-grade SED FIPS 140-2 option or Seagate's Instant Secure Erase system.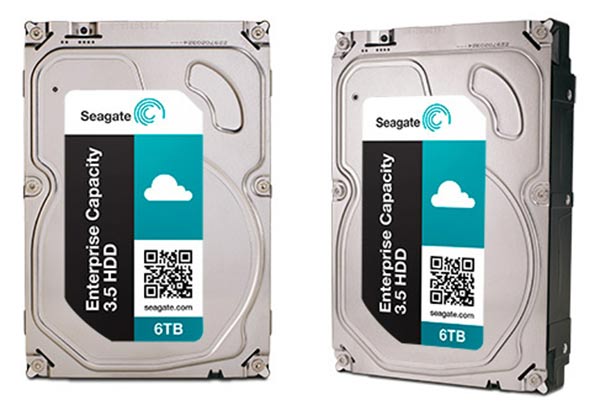 What no Helium?
ComputerWorld managed to quiz a Seagate exec as to why it didn't use Helium in its 6TB 3.5-inch drive – something which WD judged to be crucial for its same capacity unit. Apparently Seagate doesn't need to use the lighter, lower friction gas, as yet. "We didn't have to use helium to get to this capacity, and it's 25% faster than their helium drive," explained Barbara Craig, a marketing manager at Seagate. "You can rest assured, when we need it we'll use it."
We don't have any pricing details at the time of writing.