There have been many alternative technologies to flash in the works for quite some time, however, many remain constrained to lab environments, with issues of stability, scalability and production costs proving a challenge, despite some seriously interesting techniques that show potential to revolutionise the industry.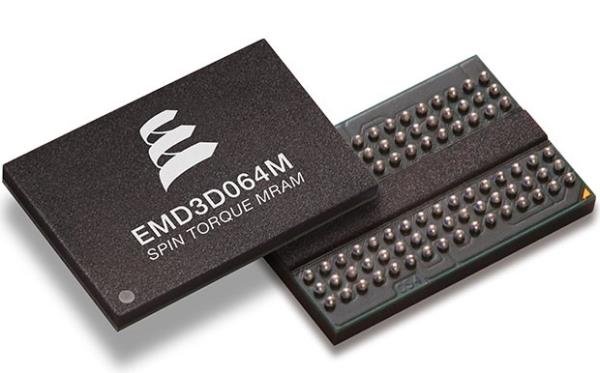 Everspin Technologies has decided to take a brave first-step, however and, despite costing 50 times that of flash memory, has released its first 64Mb (8MB) EMD3D064M ST-MRAM module, sporting a DDR3 interface.
Spin-Torque Magnetic Random Access Memory stores data by causing a small number of electrons to spin in one of two directions uniformly, altering the local magnetic field and thus changing the resistance of a memory cell, which can be measured as either a 1 or 0.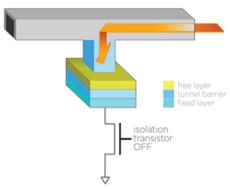 As ST-MRAM simply involves changing the spin direction of electrons, as opposed to actually shuffling the little charges around a circuit, it responds incredibly quickly, approaching levels witnessed in standard DRAM, however, once a spin is set, it remains the same until adjusted, providing the non-volatile properties of flash. Likewise, with the memory cells themselves relying on no moving parts to hold data (wow we never thought we'd be calling an electron a moving part!) endurance is significantly greater over time and power consumption is typically lower.
Right now, an 8MB chip doesn't seem like much, however it already offers 400,000 IOPS and doesn't need grouping-up to achieve exceptional performance, unlike flash, which typically offers 800 to 3,000 IOPS per module. Most importantly Everspin has plans in-place to scale up to 1Gb (256MB) modules at significantly lower costs and this would bring some serious competition to flash memory and perhaps even the very RAM of many embedded systems.
An interesting and wonderful future lies ahead.