Intel has announced it is shipping its first SSD featuring 20nm NAND flash memory. This "industry leading" flash is the most energy efficient NAND on the market and this is the first time it is being used in a consumer/client targeted SSD range. The Intel 335 Series is based upon a SandForce SF-2281 controller. Initially there will just be one drive in the 335 series; a 2.5-inch, 9.5mm thick, 78g, 240GB model.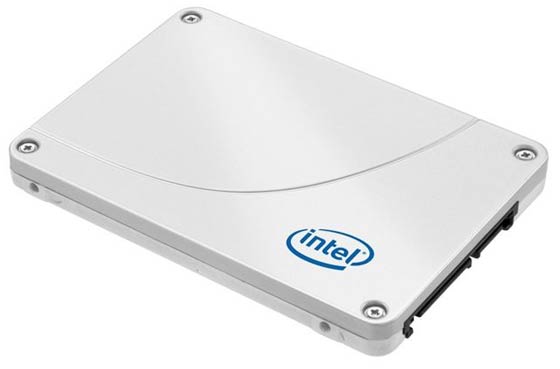 Intel says that the 335 Series drive doesn't offer any performance improvements over the previous 330 Series which utilised 25nm NAND. However using "the smallest, most efficient multi-level cell NAND flash on the market" has great benefits in energy consumption. The Register points out that the active and idle power draw for the Intel 335 SSD is 350mW and 275mW respectively. These figures are 41 and 45 per cent lower respectively, than the Intel 330 SSD active and idle power consumption figures.
Intel's SSD 335 Series highlights
"Intel SSD 335 Series is the first Intel SSD to ship using industry-leading 20nm NAND flash memory from IMFT.
The 6 Gb/s SATA Intel SSD 335 comes in 240GB capacity and offers a unique blend of performance, quality and price.
With 4KB reads up to 42,000 IOPS and writes up to 52,000 IOPS, the Intel SSD 335 offers a speedy replacement to an HDD."
Looking at the 240GB Intel 335 Series performance we have up to 500MB/s sequential read and 450MB/s sequential write speeds. "Measuring Random Input/Output (I/O) Operations per Second (IOPS) using 4KB IOPS, the Intel SSD 335 Series reads up to 42,000 IOPS and writes up to 52,000 IOPS," details the press release from Intel.
The new 240GB Intel 335 Series SSD has a 3 year warranty and is available from today; it's currently listed as in stock at Overclockers UK for £162 inc VAT.