Though it's not quite an issue just yet, with OEMs seemingly reluctant to supply even 256GB SSDs with many devices, we could soon be hitting a capacity limit caused by the mSATA specification, which details a standardised size and format for delivering removable-yet-compact SSD storage.
The current 42mm maximum length of mSATA makes it impossible to fit more than six chips of NAND flash on a single board, with the specification too tight to allow double-sided chip mounting. This limitation creates an effective capacity barrier of 512GB, preventing the mobile standard from reaching the Terabyte mark.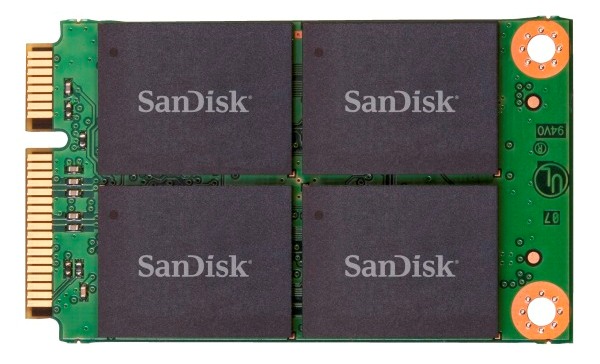 Intel believes that it has an answer, or rather, is at least working on a few ideas that it hopes will form the new NGFF - Next Generation Form Factor - specification. This spec will match mSATA in both width and thickness, however, would likely be available in 42, 60 and 80mm lengths, with 80mm capable of reaching that all important One Terabyte mark. The standard will also provide room for double-sided mounting, extending the potential chip count even further.
NGFF is expected to be ratified next month and could find its way into devices sometime next year, though Intel is refusing to comment on the matter.