The yet-to-be-released Intel 330 SSD was listed for pre-order by a number of online retailers at the weekend.
In the US, this 120GB SATA 6Gbps SSD drive was listed at $149 and it's still listed on Amazon.co.uk for pre-order at a UK price of £109.05, with free delivery. According to the Amazon listing, the date on which it becomes available is April 13, 2012.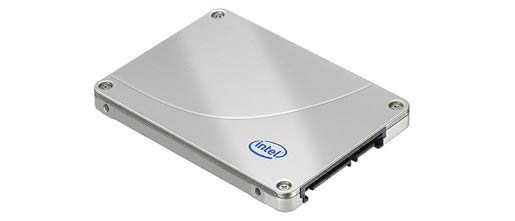 Readers of HotUKDeals have already flagged this deal as scorching hot, and leaked specifications are also circulating the web. The details are yet to be confirmed by Intel, but all signs suggest the following inner workings:
Intel 330 series 120GB (60Gb and 180Gb models also will be available):
Manufactured under 25nm NAND fabrication process
Size: 2.5in
Interface: SATA 6Gbps
Controller: not specified but probably Sandforce
Sequential Read: 500MB/s
Sequential Write: 450MB/s
Random Read 4K Performance: 22.5K IOPS
Random Write 4K Performance: 33K IOPS
Warranty: 5 years
For reference, the previous generation Intel 320 series 120Gb SSD had sequential read and write figures of 280MB/s and 130 MB/s, respectively. This new 330 series is expected to close-in on the premium Intel 520 series SSD, which has sequential read and write speeds of 550 and 500 MB/s, respectively, and currently retails for £158 at Amazon.co.uk.

Looking at the bang-per-buck we can see why the 120GB Intel 330 looks like such a hot deal. In round figures, if you buy the 120GB Intel 330 series SSD over the same-capacity Intel 520 series, you are getting 90 per cent of the performance for just 70 per cent of the price. (using Amazon UK prices)