If you're in the market for a space-saving NAS solution, take a look at the Addonics Mini NAS.
The device, pictured below, measures just 155mm x 95mm x 30mm and weighs around 170g. That's about the same size as a regular VHS cassette (remember those?), says Addonics.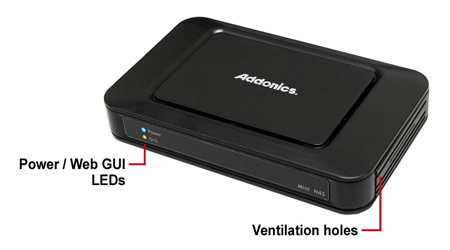 Despite its diminutive size, the Mini NAS provides a decent selection of NAS features - including support for both SMB and Samba network protocols, an FTP server, BitTorrent client and print server. It can also be configured as a UPnP media server, all via a web-based admin panel accessible from any browser.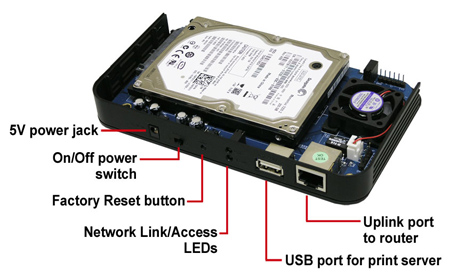 It's an impressive little unit, but its size does warrant a few restrictions. The Mini NAS supports only 2.5in drives, or Compact Flash cards via an optional adapter, and there's no room for Gigabit Ethernet - with users limited to speeds of 10/100Mbps.
Then again, it looks increasingly useful when you factor in Addonics' suggested retail price of $69 (roughly £40 excluding local taxes).