Thecus is giving bloggers the world over a chance to win one of five N0204 miniNAS devices. The unit, measuring 133mm x 88mm x 63mm, is dubbed the world's tiniest full-featured NAS device and all you need to do to be in with a chance of winning one is help Thecus spread the word.
How do you it? Well, according to Thecus, you follow four simple steps:
Head over to www.thecus.com and download the N0204 miniNAS press release in your language (English link here).
Post the press release, pictures and all, on your own personal blog.
Copy and paste the address of your N0204 miniNAS posting to the Share it and Win Contest Page and fill in your contact information.
Congratulations! You've been entered into a random drawing for one of five N0204 miniNAS devices!
That's all there is to it. A pretty clever little competition, we reckon. Thecus gets (in theory) free advertising on possibly thousands of blogs, and five lucky bloggers win the N0204 miniNAS.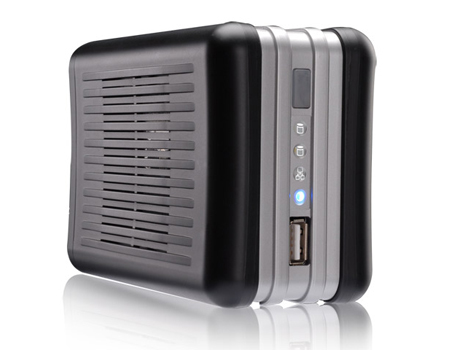 Reckon it's worth a shot? Head on over to the official competition page for further details, and remember to check the competition rules.