Google released standalone mobile apps for Docs and Sheets yesterday, now allowing users to create and edit documents without having to access the service through Google Drive.
Users who have downloaded the mobile apps can now work on their documents offline and retrieve their files more quickly. When the apps are opened, the layout is very similar to how it looks within the Drive app, and the user's most recent edited files will be shown, eliminating time wasted digging through Drive for them. Its Offline Mode will automatically sync any changes made during the absence of data connection back to the cloud once data is restored.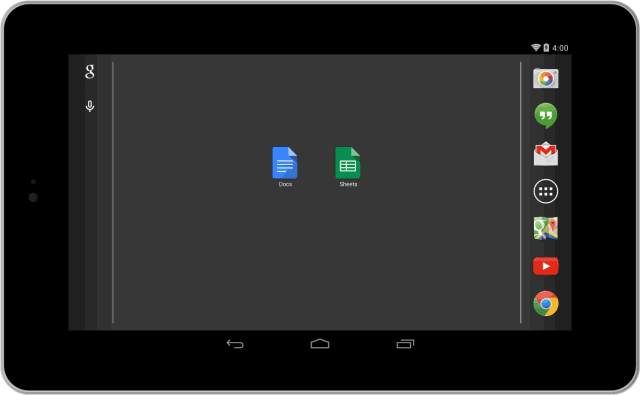 The apps are now available on Google Play and in the App Store and Google also announced that its new presentation app called 'Slides' will be coming soon. Accessing documents through the Drive app is still possible, but it is likely that Google will be encouraging users to download the new apps when editing or creating a documents in Drive.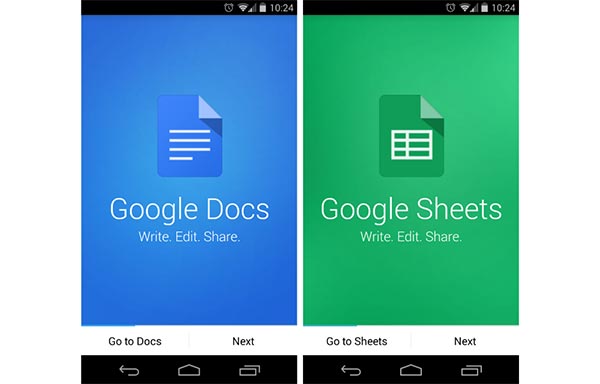 Google is clearly trying hard not to be outdone by its rival Microsoft's Office Suite, which was also recently released on the iPad.
Google giving students their privacy back
Google has announced that it is no longer scanning Gmail accounts to collect private data from students and education users for personalised advertising. From today, Google is completely turning off ads by default in Apps for Education services, permanently removing the "enable/disable" toggle that used to allow users to turn the ads back on.
The company also announced that they are making "similar changes" for all Google Apps customers, including Business, Government and for legacy users. The changes will be discussed on a Hangout on Air on the Google for Education G+ page at 9am PT today (5pm in the UK).