Today Microsoft hosted a special event at the Pier 57 building in New York to officially launch Windows 8 and the Microsoft Surface tablet. We've had a lot of coverage here on HEXUS about both these products and it seems like the majority of readers think Windows 8 is the wrong product at the right price and the Surface is the right product at the wrong price. Or something like that. Anyway let us have a look at what went down this evening (the event kicked off at 4PM UK time).
Windows 8 and hardware partners
The show started with a slogan "The world is ready". Steven Sinofsky was first to hit the stage and talked about how much has changed since Windows 95 was released, mentioning the internet, smartphones and so on. He proclaimed that "In creating Windows 8, we boldly reimagined Windows". Mr Sinofsky went on to say how well tested the new OS is and that over 1,000 PCs have already been certified for Windows 8, with this huge range starting as low as $300. The Windows 8 Store then had its official grand opening with Mr Sinofsky boasting that it has more apps than the Apple App Store had at its debut. (also more than Google's Android app store)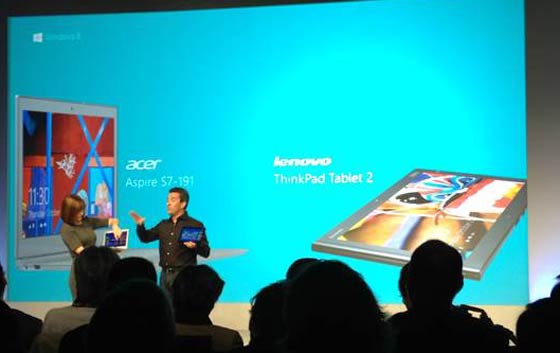 Mike Angiulo and Julie Larson-Green then got on stage and talked about the hardware twinned with Windows 8. Impressive figures such as faster booting times with Windows 8 and fast resume from standby of Ultrabooks is mentioned. Also the pair show a tablet which is light and offers great battery life. A whole host of other hardware is shown off including the Lenovo Yoga and Acer Aspire S7.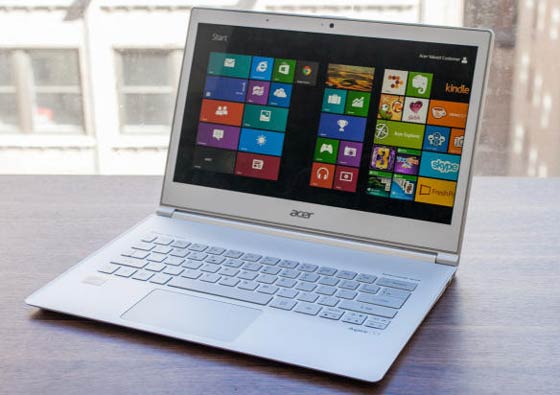 Inevitably we get Microsoft CEO Steve Ballmer on the stage. He spills sound-bites; "Windows 8 will help you do everything and will make it a lot of fun to do, frankly, nothing. What can you do with a new Windows 8 device? Anything." Talking about the duality of Windows 8 and the huge amount of supporting hardware launches he added "Our partners have come up with incredible new designs. Are these new designs PCs? Yes. Are these new designs tablets also? Yes."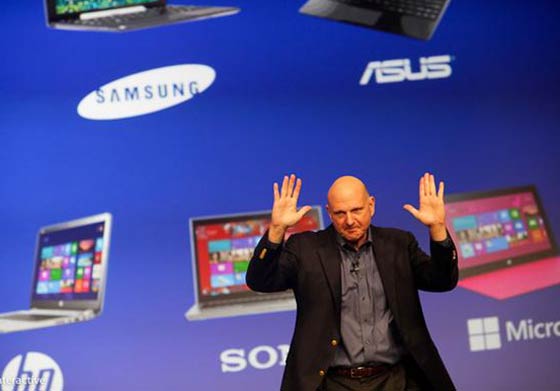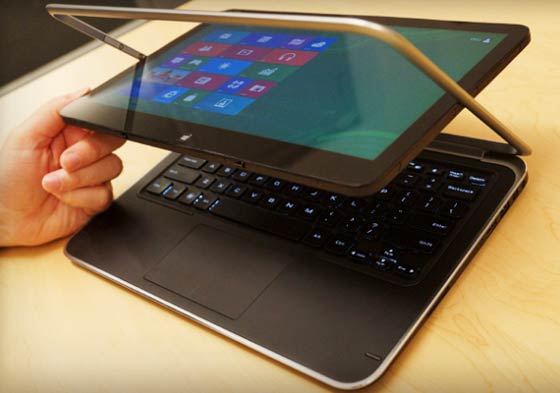 Overall there are no big revelations concerning Windows 8, none were expected. However Microsoft had some interesting stats for us. The highlights of these are that there are now over a billion Windows PC users, 670 million of those are Windows 7 users. There were 16 million installs of the pre-release versions of Windows 8 and 1.24 billion hours of Windows 8 testing. Skydrive has been a big success with 14 petabytes of data hoarded to date, currently increasing at a rate of 2 petabytes per month.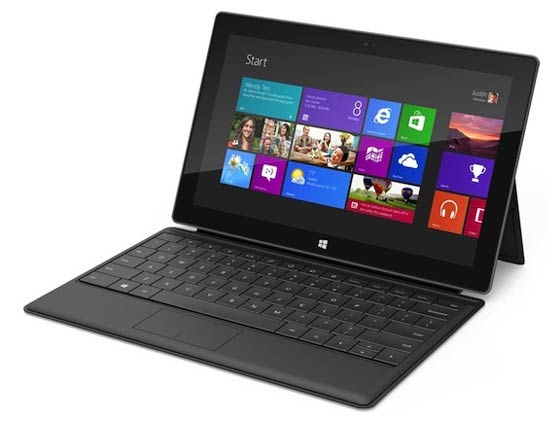 Microsoft Surface
The Surface event started at about 6.30PM a short interval after all the blab about Windows 8 finished. Steven Sinofsky and Panos Panay stepped out to do a double act, showing off and giving away a couple of Surface tablets to lucky folks in the crowd. This talk mainly centred on the design and build quality of the Surface. At one point Mr Panay even drops the new tablet on the stage from shoulder height, like some kind of desperate double glazing salesman. More usefully he also shows the Surface working with the Xbox Smartglass app, sending a movie to a big screen with ease. The duo mentions the Surface USB port; a tablet with a USB port, something "other device owners can only dream about"! Taking aim at the whole of the computing world with his marketing double barrel blunderbuss Mr Sinofsky said "It's not just a tablet, but it's the best tablet I've ever used. It's also a laptop, and it's the best laptop I've ever used."
So that's it. Microsoft Windows 8 will be available to buy/download at midnight and the Surface RT will be in orderable online after midnight (with a big backlog) and at "your local Microsoft retail store" in the morning. Microsoft's Windows Phone 8 will be unveiled shortly, hopefully with more surprises.