Google has bought Nik Software, a German graphics and photography orientated software company. Nik Software is behind the snapseed app which is currently available for iOS, Mac OS and Windows (Android coming soon). Snapseed is a photo taking, tweaking and sharing app along the lines of Facebook's Instagram. However snapseed "in many ways offers much more" according to Wired.
The snapseed app bests Instagram's filters and is capable of precision colour adjustments, correcting colour balance and saturation, straightening, cropping and sharpening images as well as applying creative filters, including Instagram-a-like vintage effects. However the snapseed app isn't free (usually) the desktop version is currently $19.99 and the iOS version is $4.99. Snapseed has more than 9 million users on iOS. The free Instagram app currently has around 100 million users and is due to hit Windows Phone soon too.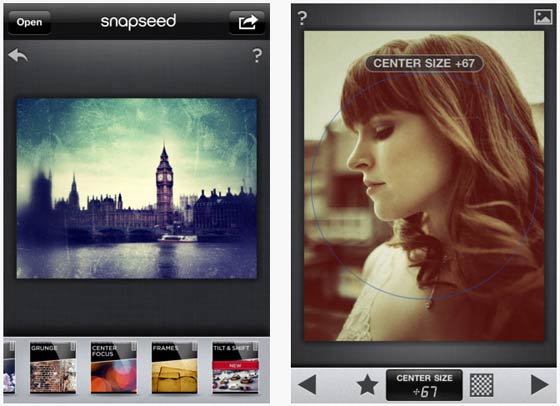 snapseed on iPhone
"Snap it. Tweak it. Love it. Share it." Google buy it.
Google's SVP of engineering Vic Gundotra said, via his Google+ page "Today I'm excited to welcome Nik Software to the Google family! We want to help our users create photos they absolutely love, and in our experience Nik does this better than anyone." Playing its part in the usual self congratulatory company statement game of verbal tennis the Nik Software team said, via its blog "We are pleased to announce that Google has acquired Nik Software. For nearly 17 years, we've been guided by our motto, "photography first", as we worked to build world class digital image editing tools." Also they are happy to be acquired by Google, for an undisclosed sum, as this will be better for everyone; "We've always aspired to share our passion for photography with everyone, and with Google's support we hope to be able to help many millions more people create awesome pictures." Perhaps the app will be free now, for Google Android users at least.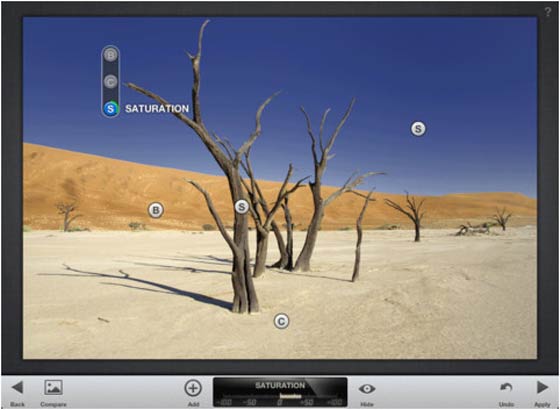 snapseed on iPad, adjusting photo colour saturation
Award winning
Nik Software's snapseed won "the prestigious Technical Image Press Association (TIPA) Award ... in the Best Mobile Photo App category" in April this year. Also it was 2011 iPad app of the year and available free for a short while to celebrate that. Google will hope bringing it into the Google+ fold alongside Picasa can improve its social network's usefulness and attractiveness compared to Facebook/Instagram.