SwiftKey Android typists are in for a treat today as their favourite highly predictive keyboard app has been updated from version X to version 3. The update will be free to existing owners of the app, which is heart warming for any current users.
The updated app download is available now for smartphones and tablets at the Google Play store or the Amazon Appstore if you are that way inclined. There is also a free demo version for the uninitiated (30 days free trial). The award winning app has been updated in several ways to make your smart connected device text input more efficient.
Major new features of the update include;
"Smart Space", detecting mistyped or omitted spaces in real-time
A much larger space bar
A smart punctuation key
Support for more languages, now 42 in total
Lag is reduced, depending upon your device
More accurate prediction algorithms – the heart of SwiftKey
Updated gesture shortcuts
You can read more details and about more minor parts of the update here.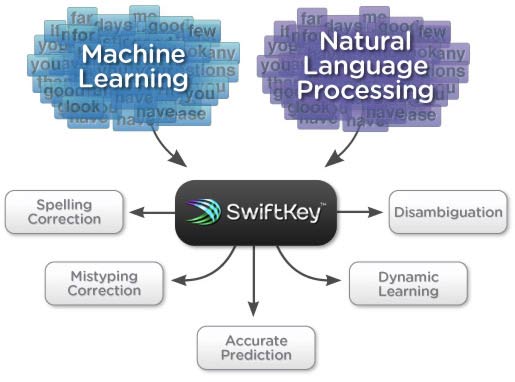 While existing users get the update for free, the price for new users is reduced to half price during this first week at £1.49 / $1.99 / €1.99.
TouchType Limited, the London based creators of SwiftKey, also released a new soft keyboard especially for the healthcare profession today, called SwiftKey Healthcare. The app is supposed to help doctors and nurses make faster and more accurate notes upon their tablets. "Stats from our first customers show clinicians halved the amount of time they spent typing on average". Allowing doctors more time to prod your painful areas rather than prodding at their touch screens.

Cartoon from the SwiftKey 3 blog post