Magic eight ball
2012 may currently be a date you associate with a dramatic, special-effect ridden, Armageddon type scenario, but Microsoft, it seems, is planning to use the end of the world to its own advantage, and release Windows 8.
Whereas most of Microsoft seems tight lipped when it comes to the next version of its Windows desktop software - having only just launched its 'selling-like-hotcakes' Windows 7 - the Windows server group appear to have much looser lips, and powerpoint slides to boot.
The following road maps tipped up on a website belonging to blogger Stephen Chapman and are similar to slides leaked in Italy back in August.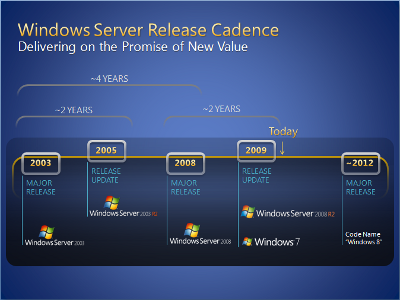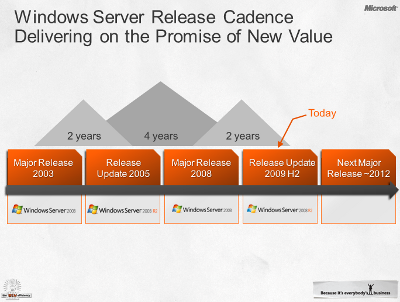 Windows Server works towards minor releases every two years and major releases every four years. The group released Windows Server 2008 R2 - classed as a minor update - earlier this year before the launch of Windows 7, but Microsoft has plans to tie its desktop and server releases closer together, meaning a 2012 release should be about right.
So, Mayan prophecy of doom and destruction, or just another version of Windows? Stay tuned and we'll find out for you.