Microsoft has announced a limited-time offer that will allow UK university students to pick up a copy of Windows 7 for a reduced price of just £30.
The promotion kicks off on October 1st and will last up until January 3rd 2010. During that period, UK students with a valid .EDU email address will be able to order Windows 7 Home Premium or Windows 7 Professional - in either 32-bit or 64-bit variants - for just £30 from a dedicated website at microsoft.com/uk/studentoffer.
Not a bad deal at all! All the details can be found in Microsoft's official press release below.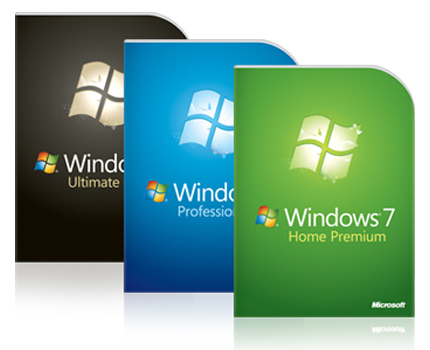 Windows 7 – available to UK university students for pre-order for £30 from 30 September

Today, Microsoft has announced that the much heralded new operating system, Windows 7, will be available for pre-order by UK university students for a special reduced price of £30 from 30 September.

To coincide with the start of the new academic year, cash-strapped university students will be able to pre-order Windows 7 Home Premium (32-bit and 64-bit) or the further enhanced Windows 7 Professional (32-bit and 64-bit) from a special website at http://www.microsoft.com/uk/studentoffer ahead of the official launch on 22 October this year. This offer is ideal for students who are not planning to buy a new PC but want to experience Windows 7 on their existing Windows XP or Windows Vista PC.

The offer is open to any UK student with a valid .EDU email address (an email address given by the college or university, e.g. name@leeds.ac.uk) and will last until 3 January 2010 at which time the cost will revert to the standard prices. This makes it a great opportunity for students to get their hands on the most highly anticipated Windows operating system of all time, whilst saving themselves money in the process.

Students will benefit from many of Windows 7's unique functions and applications which make PC's easier, simpler and more fun to use. For those students who have the latest laptops with touch screen technology, Windows 7 comes with enhanced capabilities for an enriched touch experience, allowing a more direct and natural way to work – it's also perfect for netbooks. Other features include remote media streaming, improved gaming experience, enhanced security and integration of Windows Media Centre for more central and convenient management of music, movies and photos.

For more information on Windows 7 and for all the technical specifications of the operating system please visit: www.microsoft.com/windows.