Microsoft Security Essentials leaks onto web
Microsoft appeared to be on the verge of unveiling its free anti-virus solution, codenamed Morro, but the the worldwide web has one again jumped the gun as a leaked pre-alpha version of the software has made its way online.
The leak, labelled as Microsoft Security Essentials version 1.0.2140.0, reveals the current internal name of the freeware software, and, given its ties to Microsoft's Windows Live Essentials suite, we wouldn't expect the product name to change upon release.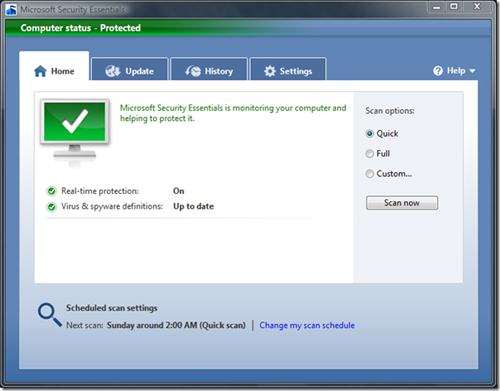 The software itself, pictured above, is notably streamlined and appears to be easy on the eye when compared to some of the market's cluttered competitors. Although only a pre-beta version, the software weighs in at roughly 3MB for a 32-bit version and 7MB for a 64-bit version.
Very early reviews state that Security Essentials occupies a small memory footprint, and rumours suggest that Microsoft will launch its first beta in September. Want to see more? Head on over to page two for a couple of additional screenshots.