Nvidia has just updated its GeForce Experience accessory software to version 3.6. In this update the graphics processor maker has chiefly addressed some compatibility deficiencies of the GeForce Experience and is happy to boast that its ShadowPlay functionality is now compatible with both OpenGL and Vulkan games. Popular games that are now ShadowPlay friendly include the likes of Doom, Minecraft and No Man's Sky.
In the video above Nvidia seeks to remind its graphics card owners of the ease of use, convenience, and power offered by ShadowPlay. This tool, embedded within the GeForce Experience, facilitates recording, livestreaming, and picture snapping of gameplay moments. The functionality is easily summoned with a configurable hotkey when playing your games and allows for high quality recording and streaming in up to 4K 60fps with minimal processing overheads. Furthermore, ShadowPlay is superior to "clunky third party recording systems," insists Nvidia.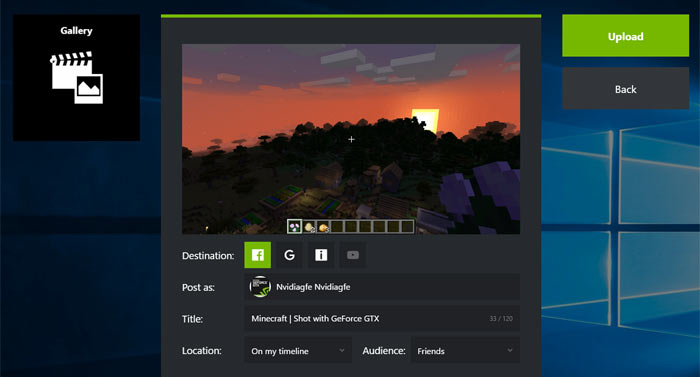 In addition to the headlining addition of OpenGL and Vulkan game compatibility, ShadowPlay has been enhanced further. Those already familiar with the tool and its UI will be pleased to see improved user controls for upload, broadcast, and gallery activities. For example the video and screenshot uploader now has a unified UI with quick switching between supported sites and services. The broadcast screen, to work with the Facebook, Twitch and YouTube streaming, has had the same treatment. Nvidia's ShadowPlay gallery now has a detailed upload history and a file location button for Explorer access of your videos and pictures.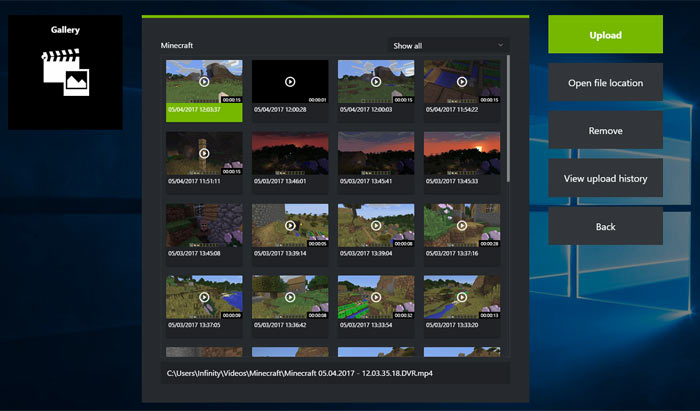 If you are an Nvidia GPU user and don't have the GeForce Experience already installed it is available here.